Multiple factors will support the market's performance over the next few years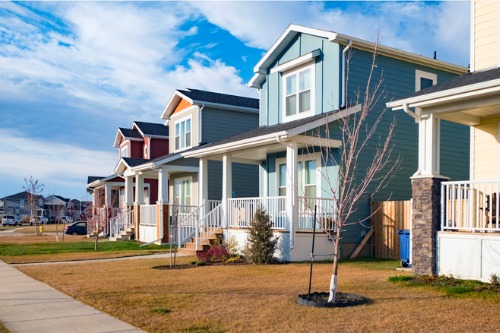 Sustained market strength, subject to supply constraints, will be the predominant dynamic in the Canadian housing sector for the rest of the year, according to Royal LePage CEO Phil Soper and Sotheby's Canada CEO Don Kottick.
In a joint interview with The Financial Post, the two executives highlighted the major role that housing inventory will play in the period immediately after the COVID-19 pandemic eases.
Soper said that home prices largely rely on the balance between supply and buyer activity.
"There are a lot of people who are looking to put roofs over their heads," Soper said. "We just don't see the number of homes for sale, the supply side of this, climbing to the point where home prices will collapse."
Royal LePage's latest predictions have placed annual growth by year-end at 2.5%.
"It's about half the long-term rate of home price appreciation we've seen in Canada, so we're not talking about a great year – but it's far, far from the doom and gloom that some of those who are not as close to the market [as us] have prophesized," Soper said.
Kottick said that the Bank of Canada's current record-low key interest rate will also feed into this trend, thus keeping the market afloat.
"The Bank of Canada mentioned that it is highly unlikely to touch interest rates until 2023, so the money is going to be a lot more affordable for the foreseeable future," Kottick said. "And that was always a concern: 'When we come out of this, is the government going to increase interest rates?' Which will have an adverse effect. So that's one dynamic that has been kind of answered until 2023. I think that will add a lot of confidence to the market."
The question of supply should be in policymakers' minds even long after the outbreak has passed, Kottick said.
"We have never addressed the supply issue in Canada, and I think we're seeing the impact of [the fact] that supply has never been increased," Kottick said. "When you look at the global environment, I think this [crisis] has put the spotlight on Canada as being a global destination. We've been getting calls from our affiliates all over the world – India, the Asia-Pacific region, the Middle East – and they all want to expose their markets to us. I think there might be a drop in immigration, but I think the government understands the need for immigration so it is going to be ramped up. I think we're going to see a surge of people who want to come to Canada."
Soper echoed these sentiments, saying that as a premier destination, Canada will likely see intensified demand from inbound populations.
"The solution is the supply side, and it's not going to get addressed in a piecemeal fashion," Soper said. "When we come out of this, the new normal is going to have to focus on health, education, and housing as major national priorities that align federal, provincial, and municipal governments to providing enough for our growing population."