The Landlord Credit Bureau's sharing of rent data with Equifax could benefit countless Canadians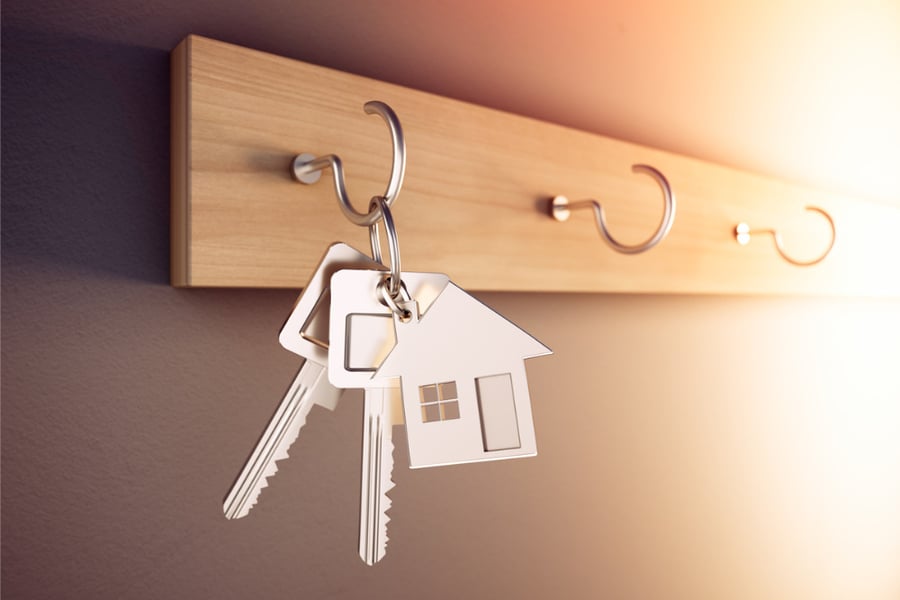 It's a refrain Mortgage Broker News readers will be all too familiar with: "Why isn't my credit score better? I pay my rent every month. How can that not matter?"
Rent is the biggest monthly expense for independent Canadians who don't own their own homes. Paying it on time isn't always easy. For thousands of Canadians, paying rent requires making a choice between meeting one financial obligation or another, but they overwhelmingly make rent a top priority.
That such responsible behaviour has traditionally been ignored by Canada's credit bureaus while credit card purchases and auto loans are given outsized importance is a dichotomy many rejected borrowers will fail to wrap their heads around. Why should a dozen late Visa payments spread over a period of years do damage to a credit report while a decade of on-time rent payments aren't even considered?
In an attempt to smooth out that perceived imbalance and help renters build more robust credit histories, the Landlord Credit Bureau recently started sharing rent payment data with consumer reporting agency Equifax. By sharing the information as a tradeline and thereby becoming part of a tenant's credit score, LCB CEO Zac Killam says renters' payment histories will carry weight with "any credit granter who is reviewing a credit report to make the decision whether you've been responsible with your financial history."
Premier Mortgage president Don MacVicar says the rent data's status as a tradeline means lenders may view it in much the same way they would a mortgage payment. They can also use the amount paid in rent to calculate a renter's "shelter shock" levels.
"For example, if one pays $1,800 in rent, it would be reasonable to determine that one could afford a mortgage payment and property taxes for the same amount or higher when looking at affordability," he says.
Landlords or renters can sign up to be a part of the LCB platform. If renters are the ones signing up, they will need buy-in from the landlord before any data can be shared. Landlords who take part must register their tenants and report each one's rent performance – paid, paid late, didn't pay – on a monthly basis. Renters have the opportunity to log in, review their tenant records, and dispute any discrepancies or errors.
Responsible tenants are given the option to share their positive rent histories. Delinquent tenants, however, will automatically have their information sent to Equifax.
"Adding depth to credit bureau data is always helpful," says Equitable Bank vice president Paul von Martels. "If we see an applicant's history of consistent payments, we're certainly better off. Likewise, if someone has a checkered past of paying rent, we'd like to know!"
Borrower benefits
The program could be a boon for two key demographics: young Canadians and newly arrived immigrants; groups that, because of their short or non-existent credit histories, often struggle to demonstrate their creditworthiness to lenders.
"We can help those people build their credit report more quickly by putting their largest monthly expense onto their credit report," Killam says.
InTouch Mortgage Solutions' Anthony Venuto agrees.
"This would be a great measure if used and recoded properly by landlords," he says.
Reporting rent performance could also help renters with poor credit who have nonetheless established a history of always paying their rent on time.
"These people may have made financial missteps previously, but they're not able to recover from them because landlords are pulling credit reports that haven't included rent data," Killam says.
Another group that stands to benefit is renters who have had their incomes disrupted by the COVID-19 pandemic but are still paying partial rents. By agreeing with their landlords to an alternate payment plan – and actually sticking to it – these renters can still receive positive tenant reports from their landlords.
"This is actually a way in which people can be improving their credit report despite being in a financially difficult situation," Killam says.
Although he believes in the platform as a whole, Venuto has one reservation.
"My fear is that landlords may use this in an unethical way to possibly charge higher rents or cause issues," he says.
That hasn't been the case so far. Killam says "more than 90 percent" of the tenant records have been positive in nature.
"Are they using this to reduce late payments and delinquencies? Yes, but overwhelmingly they're also using it to reward responsible tenants," he says, adding that the landlords and property managers using the platform have experienced a 36 percent decline in late payments and delinquencies, dramatically improving property owners' net operating incomes.
Now a landlord himself, Killam says his squeaky-clean history as a renter, if incorporated into his credit report, could have made his own homebuying journey that much shorter.
"Without question, including my 16 years of on-time rent payment onto my credit report would have enabled me to jump into buying my own home much more quickly."