OCECRA will provide $900 million in relief to small businesses – if their landlords opt-in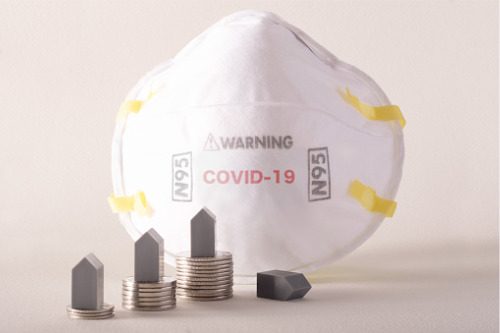 On Friday, federal and provincial leaders announced a venture aimed at providing financial relief to small businesses and commercial landlords whose balance sheets have been thrown into disarray by COVID-19. Expected to be ready by mid-May, and retroactive to April 1, The Canada Emergency Commercial Rent Assistance Program (OCECRA) will provide more than $900 million to Canadian business owners struggling to meet their monthly rent obligations.
Under the terms of the program, a property's owner and tenant would both be expected to pay 25% of a property's "before profit" costs. The federal and appropriate provincial government would provide the remaining 50% in the form of forgivable loan to the property owner. Essentially, small business owners would see their rental costs reduced by 75%, while owners would see their costs rise by 25%.
To be eligible for the program, a small business tenant must pay less than $50,000 in gross monthly rent and be experiencing at least a 70% decrease in pre-COVID-19 revenues. Owners of commercial properties with a residential component are also eligible for the program, but only as it relates to their commercial tenants.
Rent relief for commercial properties is something many in the space have been clamouring for, but its announcement has received mixed reviews.
In a statement released Friday, Canadian Federation of Independent Business executive vice-president Laura Jones said the Federation is concerned that the program may be too complex to administer and too dependent on the whims of landlords. "In particular," the statement continued, "as landlords do not have to participate and will be expected to accept some losses under the program, they may choose to ignore it, even if their tenants badly need it. Another concern is that the all-or-nothing threshold of a 70 per cent revenue reduction will leave many hard-hit businesses without the relief they need."
Others see OCECRA as a desperately needed life preserver for floundering businesses.
"That's a great initiative," says Pavel Malysheuski, a corporate and commercial lawyer at Lockyer and Hein LLP. "It's specifically tailored to assist small businesses, which are the salt of the earth – or of the economy." Malysheuski sees the high rent and revenue reduction thresholds as being sufficiently inclusive. "That will help many businesses."
But Daniela Peeva, vice-president of Mortgage Alliance Commercial in Ontario, said the rent forgiveness aspect of the plan, which means a 25% decrease in cash flow, could cause headaches for owners looking to refinance or purchase.
"Lenders will not underwrite on the forgiven funds," Peeva explains. "They're going to deduct [them] from the income, so if you're deducting 25% of the income, your loan amount is going to be cut down quite a bit."
As far as stop-gap solutions are concerned, OCECRA is better than most. Legitimate questions can be raised about its shortcomings, particularly around giving owners the option of participating without consulting with their tenants, but it will provide breathing room to thousands of Canadians who would otherwise have had to stand by and watch as their businesses are slowly asphyxiated.