Average prices would need to sharply decline by three-quarters of the current value to become remotely affordable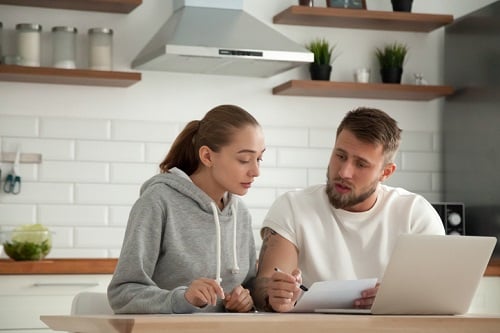 The red-hot Vancouver market continues to be unreachable for most millennials and first-time home buyers, as the market's average housing price (currently around $1,050,000) is over four times more expensive than the average young professional's affordability range.
According to a study released last week by housing advocacy group Generation Squeeze, a 25-34 year-old's average earnings from full-time work would need to steeply grow to $200,400 annually to be able to buy an average Metro Vancouver home.
This is abysmally unlikely, as Generation Squeeze noted that "based on the last decade, actual earnings are expected to be flat."
Moreover, a millennial saving 15% of their average pre-tax income every year would need an astounding 29 years to save up for a 20% down payment on an average-priced home in the city.
The average Metro Vancouver home's price tag would need to drastically fall by three-quarters of its current value (for a total decline of $795,000) to be even remotely affordable for Canada's long-struggling millennials, Generation Squeeze stated.
The rest of the province offers no respite, as the average home price in BC would need to fall by $452,000, or around two-thirds of the current value, to become affordable to the millennial demographic. Alternatively, average incomes would have to grow three-fold.
The Canadian government's promise to improve housing affordability in a decade should include provisions for significantly improving the supply of "purpose-built rental housing," Generation Squeeze Founder and University of British Columbia policy professor Paul Kershaw told CTV News.
"There may be a little bit of emerging apathy amongst leaders right now because they've been hearing from the real estate industry that home prices are no longer rising at their historically high profitable levels where they were a couple of years ago," Kershaw said. "If home prices are levelling off right now, they're levelling off at near historic highs."