These came in the wake of the Bank of Canada's 100-basis-point hike, its largest in 24 years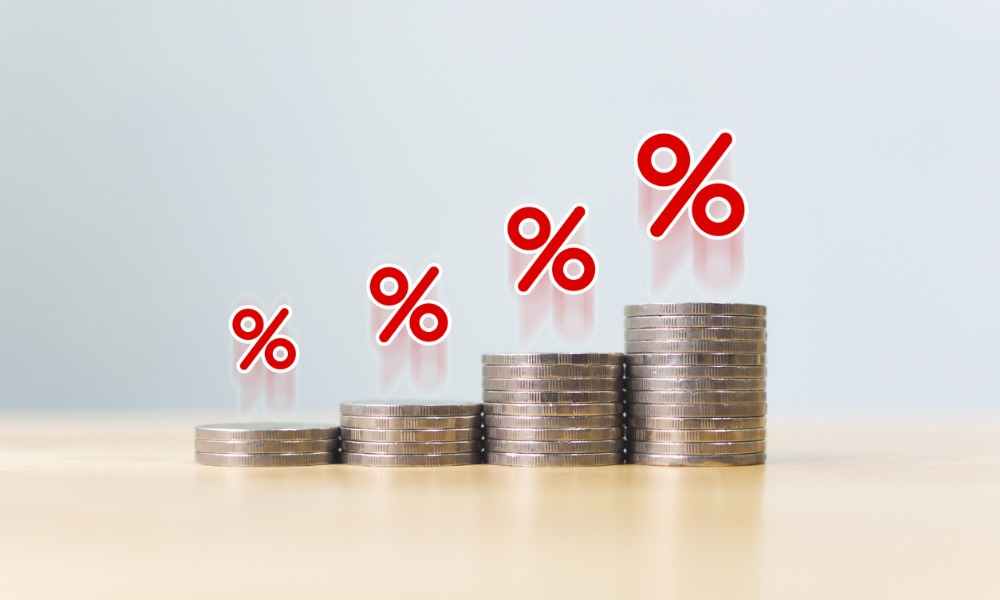 Canada's largest financial institutions are following the Bank of Canada's lead with similarly large increases in their prime lending rates.
In its July 13 policy announcement, the BoC implemented its largest rate increase since 1998 with a 100-basis-point hike. The overnight rate now sits at 2.5%.
Royal Bank of Canada, TD Bank, Canadian Imperial Bank of Commerce, Bank of Montreal, and Scotiabank have subsequently announced that they will be hiking their prime rates at a similar proportion.
The hikes will bring the bank's prime rates from 3.7% to 4.7% effective today, Bloomberg reported.
Read more: Bank of Canada announces huge rate hike
"This means that anyone with a variable-rate mortgage or home equity line of credit (HELOC) will see their rate rise accordingly. This group should calculate what their new payment will be with this rate hike and also budget for further hikes this year," said James Laird, co-founder of Ratehub.ca.
Central banks of the world's most developed nations now appear to be hiking their rates in lockstep with each other. The Reserve Bank of New Zealand also hiked on July 13 with a 50bp increase.
With euro zone inflation reaching 8.6% in June, the European Central Bank is likely to be the next G10 central bank to raise interest rates, with an expected hike of 25bp on July 21 for the first time since 2011 to be followed by another hike in September.