The central bank's rate increase is even higher than had been widely anticipated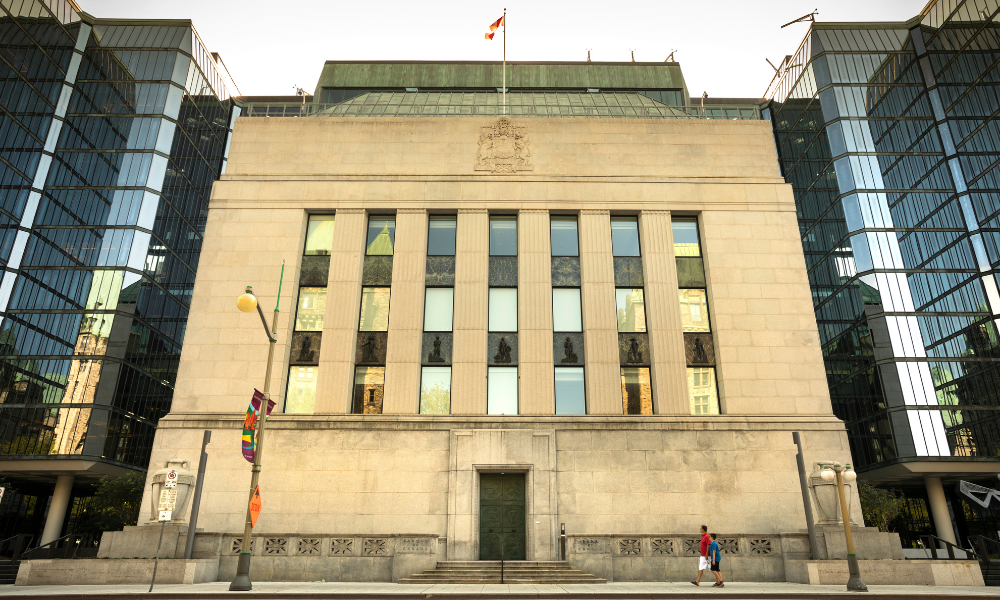 The Bank of Canada has announced a supersized rate hike, increasing its policy rate by 1% in a bid to stave off rampant inflation and curb sharp increases in consumer price growth.
The move marked a larger increase than had been anticipated, with most economists and observers having expected a three-quarter-point hike, and brought its trendsetting interest rate to 2.5% – well above its pre-pandemic level.
Expectations of a significant increase to the Bank's policy rate had grown after Canada's inflation rate recently hit a 39-year high, and following an oversized hike by the US Federal Reserve in June.
Inflation has been steadily creeping upward for the best part of a year, continuing to surge in recent months and recently hitting 7.7% despite the Bank's earlier confidence that it would be a "transitory" phenomenon.
Having long indicated that rates needed to start rising – and signalled its intention to act "aggressively" on the issue – the central bank has now increased its policy rate by a total of 2.25% in 2022, with a quarter-point hike in March followed by consecutive half-point increases in April and June before its latest announcement.
Read next: Bank of Canada rate hikes could cause recession, says economist
The move is likely to apply further downward pressure to home sales and prices that have already cooled significantly in recent months in the country's busiest housing markets.
In Toronto and Vancouver, which both witnessed record activity and huge price growth during the pandemic, house prices have begun to slide since March, while Greater Toronto Area (GTA) sales have plunged 41% year over year and Greater Vancouver posted a 35% decline.
Further central bank rate hikes appear inevitable despite that housing market slowdown. The Bank will attempt to bring inflation expectations back to 2% "come hell or high water," according to David Macdonald, senior economist at the Canadian Centre for Policy Alternatives.
The housing market will be the "first casualty" of rate hikes, he told Canadian Mortgage Professional in recent weeks, with the central bank "not terrifically concerned" about house prices.
In a note to clients last week, Bank of Montreal chief economist Doug Porter said while the housing market was showing signs of strain, and recession calls were increasing, those risks "simply cannot and will not sway the Bank from soldiering on.
"The risk of recession has to be a secondary consideration to the reality of red-hot inflation," he added.
The Bank is scheduled to make its next policy rate announcement on September 07.