Senior economist says market is "super-strong" but not risk-free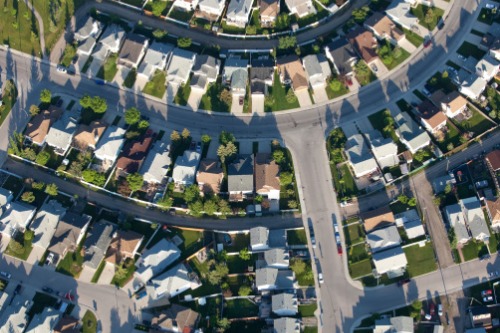 With Canada's housing market showing no signs of slowing down, RBC's senior economist has warned of "overheating" as one of several potential risks in the near-term.
In a recent report, Robert Hogue, senior economist at RBC, said that "unprecedented government aid, supportive actions from financial institutions, and rock bottom interest rates" had contributed to a high level of activity in of the country's four largest markets of Toronto, Vancouver, Montreal, and Calgary.
"COVID-19 wasn't the much-feared Armageddon for Canada's housing market," said Hogue.
Read more: RBC: Toronto condo inventory growth surpasses all other Canadian markets
However, Hogue warned that, while "super-strong," Canada's housing market was not risk-free, saying the main near-term risk "is overheating, not [a] price collapse."
"Super-strong demand is quickly depleting inventories across the country," said Hogue. "Competition between buyers is extremely fierce in many markets (including smaller ones), and a 'fear of missing out' is taking hold. Such dynamics often lead to self-reinforcing price trends."
Hogue also said that, while exceptionally low rates "provide a powerful tailwind for the market," the wind could "change direction if a quick economic recovery stokes inflation fears, causing interest rates to rise."
"Events in British Columbia [in 2016] and Ontario [in 2017] have shown us policymakers come under intense pressure to stabilize markets and contain household leverage risks when prices spiral upward," said Hogue.
Additionally, Hogue said that a fall in immigration could put the breaks on housing demand if sustained.
"The impact of persistently low immigration would likely spread beyond the rental market of Canada's largest cities," said Hogue. "Condo markets could become vulnerable."
And, of course, as Canada struggles with a slowdown in its vaccine roll-out, Hogue said the pandemic still represents a threat to the housing market.
"New variants could emerge that could destabilize the economy," said Hogue.