A growing conversation around gender identity is taking place in the corporate world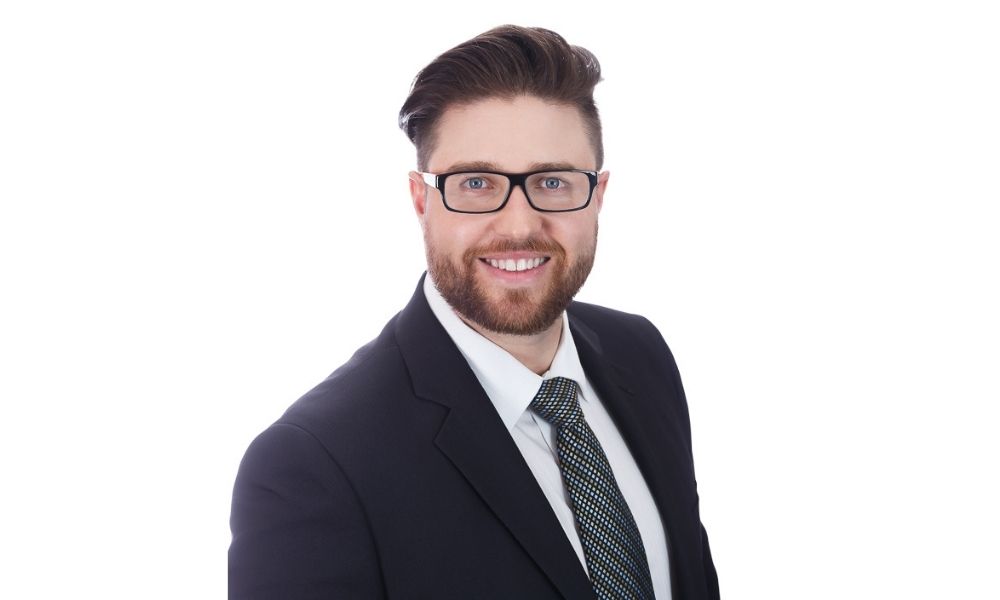 How sensitive is the Canadian mortgage industry to the challenges faced by transgender and non-binary clients?
In Ontario, a recent human rights case showed the importance of understanding and respecting gender pronouns in the workplace. A bar and its owner were found to have breached the Human Rights Code and instructed to pay general damages of $10,000 each to three employees in compensation for injury to dignity, feelings and self-respect, as well as further awards for lost wages.
Employees at the Hamilton-based Gallagher's Bar and Lounge sued their employer after he referred to them as "trannies" when speaking with customers. One of the employees identified as gender queer, and two others as non-binary trans persons.
As the conversation around gender continues to evolve and grow, companies across a range of sectors have taken concerted steps to address the identities of customers and employees alike through various initiatives.
In April, JPMorgan Chase made the decision to eliminate gender-specific language from its bylaws as part of its commitment to diversity and inclusion, with Scotiabank announcing that it would offer coverage for enhanced gender affirmation procedures for employees and dependents in Canada and the US starting in June.
In 2019, meanwhile, Bank of Montreal (BMO) launched a Gender Pronoun Initiative as part of its transgender inclusion strategy, focusing on employee education, mentorship and talent acquisition through its BMO Pride Enterprise Resource Group.
Read next: Racial, sexual minorities at borrowing disadvantage – StatCan
A recent report by McKinsey, "Being transgender at work," highlighted that many struggles still remain for transgender adults in the workplace, with more than half of transgender employees in the US saying that they're not comfortable being out at work and many feeling far less supported than other colleagues.
The same report highlighted the benefits that greater transgender inclusion in the workforce would reap, estimating that efforts to increase employment and wage equity for transgender workers in the US could cause a $12 billion boost to annual consumer spending.
"Employers cannot continue to ignore a significant population that experiences systemic barriers to employment, work performance, and career progression," McKinsey noted.
In a recent interview, Rhea Rollmann – a transgender woman – shone a light on the hurdles often faced by transgender customers in the mortgage process. Rollman, based in St. John's, Newfoundland, applied for a mortgage renewal while in the process of changing her name and gender marker, and was informed by her bank that she would have to have her identity certified by a lawyer after her name change.
Read next: What are Canada's mortgage companies doing to promote diversity and fight racism? Not much
So-called "deadnaming" – referring to someone by a name assigned at birth that they no longer use – can be an acute problem for customers required to submit documentation during an application process, or where information may be stored on file using out-of-date information.
Tim Hurlbut (pictured), chief executive officer at the Medicine Hat, Alberta-based TNT Mortgage, said that mortgage professionals who come across a dead name through a file or credit card should be especially mindful to keep that information private.
"It happens a lot – we get people's old names," he said. "We get credit cards, we get driver's licenses. Customers might be going by another name, but they haven't been able to go through the process of changing it on their documentation yet.
"When a broker pulls credit, they'll be able to see a person's A.K.A.s – so it's really important that they handle it sensitively and don't make things awkward or uncomfortable for the client."
Hurlbut said that striving to use correct pronouns and creating an accommodating environment for transgender customers should be top of mind for mortgage brokers, going beyond mere words and actually implementing real measures to welcome that client segment.
He said using gender-neutral language (such as "friends" or "folks") should be encouraged, as well as creating space for non-binary customers and employees in the workplace.
Hurlbut intends to welcome and support non-binary customers through ensuring forms and pricing are labelled in ungendered terms – with learning from any missteps, and continually striving to better understand and accommodate the needs of trans and non-binary customers and colleagues, some of the most important steps a mortgage professional can take.
"Acknowledge and grow from your errors," he said. "We all make mistakes sometimes. Move on, fix it next time – and then just keep learning."