Only two companies contacted by Mortgage Broker News agreed to talk about their ideas for promoting racial sensitivity among their workforces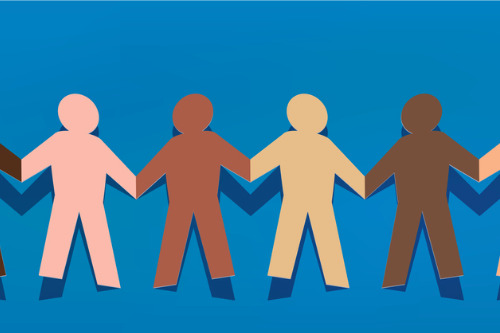 From either a moral or financial perspective, has there ever been a more opportune time for Canada's mortgage companies to step up and put in place programs that educate their staff on racism, promote diversity, and work to eliminate the unintended biases we all carry around inside us? What better time than now to capitalize on people's increased awareness of systemic racism, and increased willingness to look critically at their own beliefs? What better time for lenders and brokers to display to a generation of future mortgage-holders – who have proven to be more open-minded and willing to support companies based on their moral stances than previous generations – that they are all on the same page?
For many, providing racial sensitivity training in this day and age is just common sense: The world has evolved; should businesses not evolve, too? But it's not so common in the Canadian mortgage space.
After attempting to engage Canada's biggest mortgage companies in a conversation about the programs they use to ensure their employees are prepared to work in a diverse marketplace, Mortgage Broker News received input from two companies. Of those two, only one has made education around diversity and inclusion mandatory for its employees.
"It's a new frequency," says DS Sheppard, Equitable Bank's equity, diversity and inclusion specialist.
"Organizations are realizing that having an inclusion-specific person is far beyond a tip of the hat or a nice-to-have. It's critical to employee engagement for people to feel seen, heard, honoured and celebrated for who they are. That's a win for your organization."
For the past year, Sheppard has been shaping the diversity education Equitable provides its employees. When they first arrived at the company, Sheppard saw that Equitable's senior leadership had already gone all-in on creating a diverse and sensitive workforce. For a program like theirs to work, Shep says top-down leadership is a must.
"It has to be your most senior leaders, your CEOs, your senior vice presidents," they say. "They have to have already committed to doing that work with you. Otherwise it's an uphill battle that's not sincere."
Diversity training, Sheppard says, is "forever work", an ongoing process that requires both commitment and resources. A few years ago, they explain, half-day sessions around inherent bias training were all the rage among financial institutions. That kind of did-everyone-see-us-check-this-box? approach has had little impact on people's attitudes around race.
"The statistics are really clear that people are not getting into the depth of it," they say.
And it is a problem of considerable depth. Consider racism an iceberg. We see the tip – the shootings of unarmed Blacks by the police, stories about whites calling the cops on people of colour for no reason – but it's the biases lurking beneath the surface, so deep that they're hidden even to ourselves, that make up most of the volume. To really chip away at racism both in and out of the office, those biases – where they come from, how they manifest themselves, how they make others feel – must be addressed directly and at considerable length.
"It's critical that we honour each other," Sheppard says. "And part of honouring each other means doing the work to have a better awareness of people's lived experiences that exist beyond our own."
Strategies that work
Sheppard encourages companies serious about educating their staff around diversity issues to embrace the power of focus groups. The information gleaned from these sessions can be an invaluable resource, often providing the scaffolding a company can use to build out their racial sensitivity programs.
"When you do those focus groups, you get information that tells you what's going on, truly, for those marginalized people within your organization," Sheppard says. "When you have that, and it's authentic and anonymous, you can be leaps and bounds ahead of where you were."
A related strategy is what Sheppard calls "passing the mic", where employees belonging to minority groups are empowered to drive the conversations around their experiences.
There must also be an educational component, one that directly addresses issues both current and historical. (Sheppard created a helpful reading list for anyone hoping to begin their own anti-racist education.) Sheppard says that for this part of the program to resonate, there has to be some sort of visceral, emotional aspect, the kind that has been proven effective in waking white employees up to both the pervasiveness of unconscious racism and the intense sadness and rejection felt by its victims.
Sheppard provides as an example the story of a Black man who, at age 45, was finally able to tweet an image of his finger wrapped in a Band-Aid that matched his own skin colour.
"If you can't feel it, you are not very likely to fix it," they say.
When asked why so few of Canada's major mortgage companies might refuse to take part in this story – check your inboxes, guys and girls – Sheppard says these companies are likely afraid.
"As a white person, you have to be prepared to get uncomfortable," they say. "People are scared of saying the wrong thing, but they have to be brave enough to say something."
Anybody else? Anyone at all?
The only non-Equitable Bank representative willing to take part in this story was Centum president and COO Chris Turcotte.
"Obviously it's heartbreaking and disappointing to still be talking about this in 2020, but it's our sad reality," Turcotte said in written comments provided to MBN. "There's no denying it, hedging, posturing or, probably the worst of all, staying silent about it. It's a problem."
Turcotte recounted how Centum was the first mortgage brand to pause its social media and marketing in order to "remove our noise so that voices could be heard, stories could be told and what really matters could be front and center."
In his statements, Turcotte says that racism is "everywhere" and that it's "not always obvious or seen outwardly", but rather than institute policies that directly address these biases or provide the kind of top-down leadership Sheppard says is most effective, he says the company has chosen instead "to hear what the people affected by this in our industry are experiencing."
Though "known for its agent diversity", according to Turcotte, Centum has no racial sensitivity program in place for new hires.
"We do a great job of really getting to know any candidates before we bring them to our organization," he continues. "We generally hire from within the industry, so we know the people we're bringing on board align with our company values. If for some reason they fall out of alignment it would be something we're more than prepared to deal with. Issues like racism in the workplace need to be dealt with immediately. I've always believed that you should feel just as safe at work as you do at home."
Turcotte says the company has no plans to institute a racial sensitivity program.
"We'll continue to lead and hire with our hearts. To protect and defend our staff with open, two-way communication. We'll continue to be a part of the conversation but, most importantly, we'll continue to listen, work to understand and use our platform to raise awareness," he writes.
According to Equitable vice-president Paul von Martels, that sit-back-and-hope-for-the-best approach doesn't cut it.
"It's easy to hire a diverse team, it's much harder to create an inclusive environment where everyone is aligned on a common purpose, where tenure is long and team trust is deep," von Martels says. "If this isn't the ambition, leaders will have hired simply for the sake of diversity and it will certainly fail."
Further resources and events
Sheppard encourages mortgage leaders who want to begin providing their employees diversity and inclusion education to visit the Canadian Centre for Diversity and Inclusion. They also encourage business leaders to learn about the work being done by the Black North Initiative, including the group's upcoming summit on July 20.