BMO Economics outlines the warring factors impacting GDP growth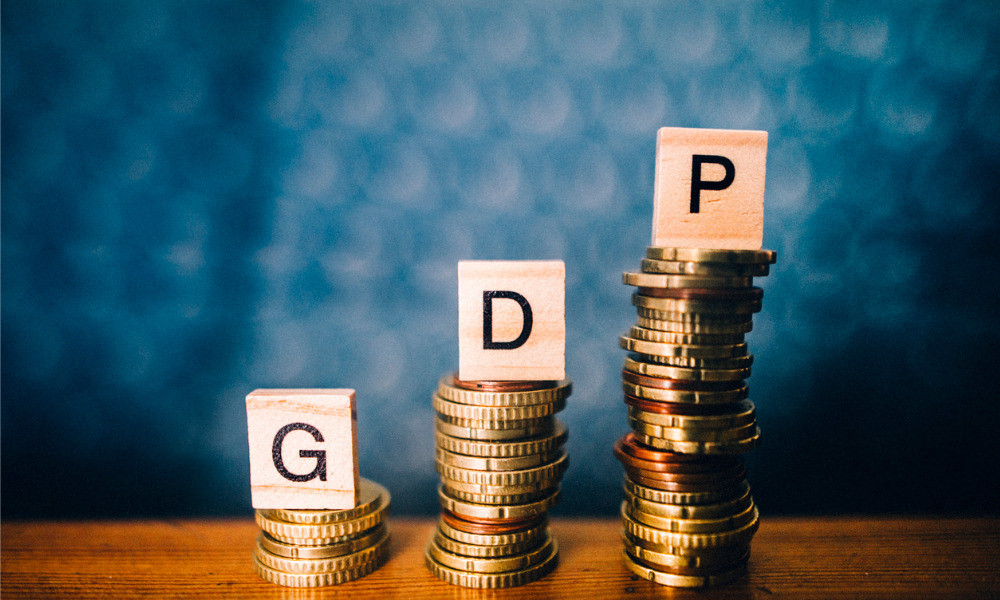 Despite significant strength in the labour market, Canada's overall momentum has largely faded with real GDP rising only slightly in October and November before stalling in December, according to BMO Economics.
The deceleration essentially negated the Canadian economy's steady pace of growth (around 3%) during the first three quarters of 2022. Continued growth in the services sector is being offset by contraction in manufacturing and construction, BMO said in its new analysis.
Additionally, after the record jobs gain in January, the unemployment rate is anticipated to rise from 5% to 5.9% by the end of 2023, while remaining below long-term averages.
"Discretionary spending on travel and in-person services is about to fade due to high inflation and rising credit costs," the report added. "With mortgage payments resetting at rates some 3-to-4 percentage points higher than at origination, indebted households will need to cut spending by many thousands of dollars each year."
And while home sales activity (which declined by 37% annually last month) could reach a bottom level soon considering the Bank of Canada's rate-hike freeze, a "hearty recovery" will remain unlikely due to the persistent lack of affordability.
"Despite a 15% decline in benchmark prices from early last year, affordability remains near generational lows," BMO said. "A further correction is needed to bring buyers fully back to the game. Meantime, exporters face sagging global demand, with limited relief from a competitive currency."
BMO predicted that the Canadian economy will likely "contract modestly" over a few quarters, amounting to just 0.7% growth for the whole of 2023.
"The downturn will be tempered by high household savings, a modest expansion in fiscal policy (nearly every province is providing some type of inflation aid to households), and rapid population growth (2.3% y/y in Q3, tops among G7 nations)," BMO said.
"Although interest rates won't rise as much as in the US, Canada's economy probably won't fare much better this year. Canadian households are more indebted and, thus, sensitive to higher loan costs, and do not benefit from 30-year fixed-rate mortgage terms. Moreover, when the US economy spins in reverse, Canada usually gets vertigo, meaning it won't be immune from the US debt ceiling drama."