Rising mortgage costs and rents are the main drivers behind this fear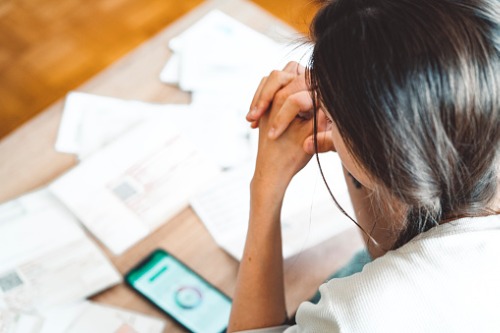 More than a quarter (26%) of Canadians in a new Ipsos poll admitted to having worries that if they pass away, their remaining family will not be able to pay for their mortgage costs or rent.
"While a majority of Canadians express confidence in their family's ability to manage financially without them, if they were to pass away without life insurance, there remains a significant portion of Canadians who are not confident in their family's ability to manage," Ipsos reported.
The concern is especially pronounced among those in the 35-54 age bracket, who are worried about their family's ability to shoulder childcare expenses (33%), housing costs (32%), food, clothing, and other necessities (22%).
And while 63% believe that insurance coverage can serve as a safety net, as many as 35% of Canadians said that they do not currently hold life insurance.
This anxiety has led to 56% of parents having "more frequent" discussions about their children's financial future. Topics of particular interest were finances, financial goals, and debt (38%), as well as future financial security in the event of the breadwinners' death (28%).
Read more: Mortgages fuel Canadian consumer debt surge
Such conversations are timely considering that insolvency rates are rising once again, according to a recent study by the Canadian Association of Insolvency and Restructuring Professionals (CAIRP).
Nationally, insolvency filings went up by 22.8% as of the end of the first quarter, making March 2021 the largest single month of new insolvencies since the pandemic took hold.
"After a year of record lows, consumer insolvencies spiked in March compared to February with the volume of filings returning to near pre-pandemic levels," said Mark Rosen, chair of CAIRP.
"[Filings] remained low over the last 12 months with government aid programs and creditor flexibility helping many people who were already facing insolvency delay the inevitable," Rosen added. "Now it seems we are starting to see that backlog emerge."