The market's activity is now a far cry from its lethargy seen during the first few months of the pandemic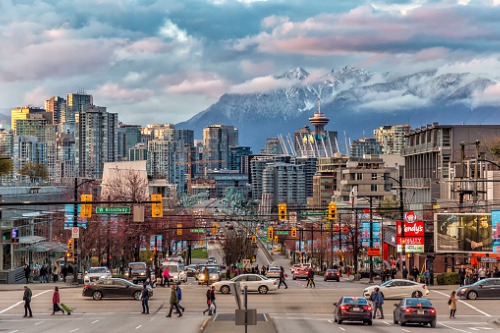 Hitting the ground running from the pandemic-induced slowdown, Vancouver saw one of its strongest ever recoveries with a 342% annual increase in home sales last month, according to data from the Real Estate Board of Greater Vancouver.
With a total of 4,908 homes changing hands in April, Vancouver benefited from intensified demand that impelled a 12% year-over-year increase in its composite benchmark housing price, reaching approximately $1.15 million.
Listings had a similarly outsized upswing that pushed inventory up by 243% annually, with 7,938 Vancouver homes newly for sale as of the end of last month.
"Our housing market has changed considerably from one year ago when COVID-19 concerns brought activity to a near standstill," said Keith Stewart, REBGV economist. "This was followed by a well-documented spike in home buyer demand across the region. So far this spring, we've seen a corresponding supply response from home sellers."
Read more: How British Columbia's housing demand is shaping up
However, Stewart stressed that a sustained influx of supply is still needed "to meet today's demand and help market conditions achieve greater balance."
Across all residential asset classes, the sales-to-active listings ratio was at 47.9%. The REBGV noted that a prolonged period of sub-12% levels for this ratio indicates significant downward pressure on home prices, while the inverse is true for sustained readings higher than 20%.
"Record low interest rates, increased household savings, a strengthening economy and a continued focus on living space during the pandemic are all factors that are helping to bolster demand while steady price growth is encouraging more sellers to list their homes," Stewart said.