The market is a study in extremes when it comes to rental rates, new report says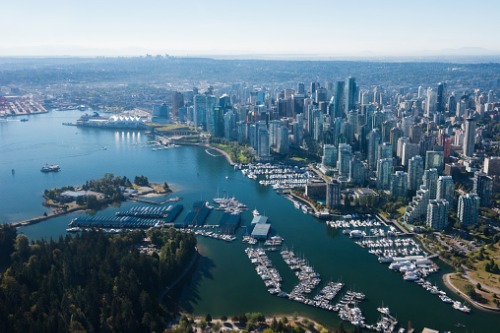 Vancouver's industrial market continues to be the tightest in North America amid record-low vacancy and rapidly appreciating rental rates, according to Avison Young.
These factors continue to drive sales and leasing activity from owner-occupiers, tenants, and investors alike, Avison Young said in its Spring 2021 Industrial Overview Report covering Metro Vancouver.
In response, developers "continue to pursue new development in increasingly complex settings to keep up with demand," Avison Young stated.
The region's industrial vacancy stood at 0.9% during the first quarter, essentially unchanged from the end of 2020 and marking the first time that the rate has dropped to less than 1%. For perspective, the situation was nowhere near as dire in other major industrial markets like Toronto (1%), Ottawa (1.3%), and Montreal (1.5%).
Read more: Avison Young on what asset class remained robust in BC despite pandemic woes
Low inventory of industrial space for lease, along with "a near record-low cost of capital," magnetized substantial investment in Vancouver's industrial properties. Avison Young reported more than $1.5 billion invested in assets (valued at more than $5 million) in 2020, and more than $557 million in Q1 2021 alone.
"Despite the initial reluctance of many industrial property owners to execute on the disposition of their assets, premium pricing has continued to power transactional activity to record heights," Avison Young said. "A major component of industrial investment in BC is increasingly in the form of strata unit sales. The increasing pricing that strata units can command – supported by low-cost capital – has stimulated the continued appreciation in the value of industrial land, which remains severely constrained and, thus, also contributes to driving pricing even higher."