This property type garnered its third highest annual total ever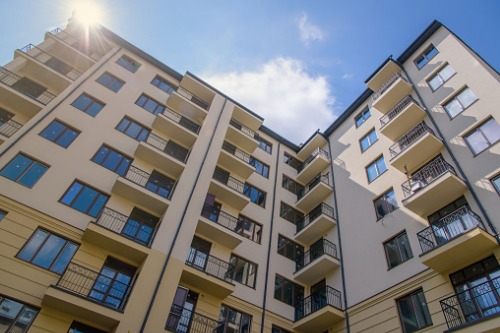 Demand for multi-family assets in British Columbia remained undiminished during the pandemic year, according to a new report by Avison Young.
The province saw 39 sales with a total value of $740 million in the second half of 2020, following 30 sales amounting to $620 million in the first half. This pushed BC's multi-family annual deal and dollar volume significantly above its 2019 readings, totalling 69 transactions worth $1.36 billion last year.
"BC multi-family investment in 2020 achieved the third highest total on record as dollar volume in BC surpassed the billion-dollar mark for the fourth consecutive year," Avison Young said. "Transactional activity from institutional investors, private buyers, and REITs alike is being largely motivated by near record-low capital costs, particularly when it comes to acquiring assets of scale."
Read more: How British Columbia's housing demand is shaping up
Meanwhile, smaller units tended to stay in the market longer "as these typically older assets have more deferred maintenance costs but generally offered slightly higher cap rates as a result," Avison Young added. "This has led to yield compression on new purpose-built rental properties in both primary and secondary markets due to the strong overall demand for the asset class and an institutional push into more non-traditional locales."
Vancouver continued to be the province's most active market with 26 sales in total last year, but multi-family investors also zeroed in on other locales such as Victoria, New Westminster, and Maple Ridge. Traditionally quieter markets like Kamloops, Kelowna, Langford, Nanaimo, and North Vancouver also proved popular among multi-family investors in 2020.
Read more: A white-hot start for the BC housing market in 2021
"Comparatively lower residential land prices in secondary BC markets where rents have moved up, narrowing the gap with rents commonly achieved in primary markets, combined with greater levels of municipal support for multi-family development have proven irresistible for developers and investors alike," Avison Young reported.
The study added that these secondary markets are ripe for greater profits "as the pool of potential purchasers for multi-family assets in these previously overlooked markets has deepened substantially in the past 24 months."