But is the supply surge enough to have a meaningful impact on prices?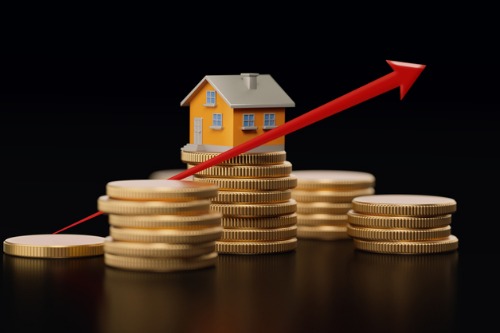 Canada's housing market is showing no signs of slowing down as housing starts across the country soared to new heights in March.
Recent figures from Canada Mortgage and Housing Corporation (CMHC) showed that the standalone monthly seasonally adjusted annual rate (SAAR) of housing starts across Canada was a record 335,200 units in March 2021, an increase of 21.6% from 275,567 units in February.
Meanwhile, the six-month moving average in housing starts was 273,664 units in March, up from 252,636 units in February.
Broken down, CMHC figures showed the SAAR of urban starts increased by 24.4% in March to 300,973 units. Multi-family urban starts increased by 33.8% month-over-month to 222,358 units in March, while single-detached urban starts increased month-over-month by 3.6% to 78,615 units.
Additionally, rural starts were estimated at a seasonally adjusted annual rate of 34,227 units.
Bob Dugan, CMHC's chief economist at CMHC, said the upward trend reflects "very elevated levels of activity in January and March 2021."
"Multi-family SAAR starts rebounded strongly following decline in February, with Toronto and Vancouver registering particularly large gains in this segment," said Dugan. "Single-detached SAAR starts also contributed to the increase in the overall trend in March, but by a relatively modest amount in comparison to multi-family starts."
Meanwhile, BMO economist Shelly Kaushik credited the ongoing "red-hot" demand for real estate for propelling a record month for housing starts in March, even as she warned that the market will need "a long stretch of supply growth to have a meaningful effect on prices."
"The increase should help drive supply – we saw last week that new listings of existing homes hit a record high in March, but were still outpaced by sky-high demand," said Kaushik. "Demand for detached homes in smaller cities has been supported by record-low interest rates and a preference for more space during the pandemic. Still, the country's largest cities are poised to lead the recovery as restrictions eventually ease."