However, national housing starts remain significantly above pre-pandemic levels, Crown corporation says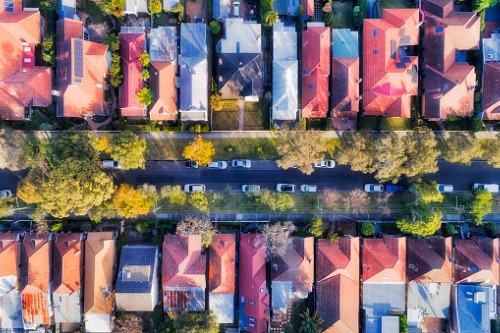 Housing supply on the national level hit a speed bump in February, with residential starts declining by roughly 2,000 units on a monthly basis.
The national housing starts trend was at 242,777 units last month, down from 244,963 units in January, according to new data from the Canada Mortgage and Housing Corporation (CMHC).
The standalone monthly seasonally adjusted annual rate (SAAR) of housing starts for all Canadian markets was at 245,922 units in February, shrinking by around 13.5% from January levels.
"The national trend in housing starts declined in February, but remained elevated," said Bob Dugan, the Crown corporation's chief economist. "Single-detached SAAR starts declined in February following strong growth in January, particularly in Montreal. Multi-family SAAR starts also declined in several centres in February, further contributing to the decline in the overall trend."
Urban starts SAAR fell by 14% in February to 231,042 units. Multiple urban starts shrunk by 15.8% to 163,757 units in February, while single-detached urban starts dropped by 9.3% to 67,285 units.
"The two big challenges that continue facing Canadian housing markets are the same ones we've been facing for months – COVID-19 and a lack of supply," said Costa Poulopoulos, chair of the Canadian Real Estate Association.
Despite the slowdown, however, CMHC maintained that these readings are significantly above pre-pandemic levels, largely impelled by strong demand.
With low interest rates fanning the flames, Canadian households added an estimated $108 billion in outstanding mortgage balances by November, a separate Statistics Canada report indicated. This considerably outstripped the intensity of borrowing in 2018 (approximately $46 billion) and 2019 (roughly $72 billion).
"Government-orchestrated measures, such as the Canadian Economic Recovery Benefit, the six-month mortgage deferral option offered by financial institutions and reductions to the Bank of Canada's policy rate to its lowest level since the 2009 financial crisis have helped support the housing market while mortgage borrowing has remained resilient," StatsCan said.