CMHC's choice to follow a different path than Canada Guaranty and Genworth hasn't had too big an impact on business, but it has created a unique opportunity for lenders to take the market's temperature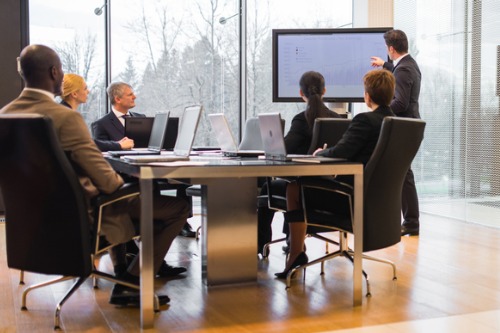 Prior to the implementation of the Canada Mortgage and Housing Corporation's new underwriting rules on July 1, the industry was abuzz with the news that Canada's private mortgage insurance providers, Genworth and Canada Guaranty, would not be following suit. Almost a month after the new CMHC guidelines were put in place, they don't appear to be having much impact on brokers or lenders.
Multi-Prets Mortgages' broker Linda Tosini says she has experienced no change to her day-to-day operations, as the decision on which insurer a deal is sent to is ultimately made by her lenders.
"If I do know there's something, I can put it in my notes to the lender and say, 'He's not going to fit the 35/39 [CMHC's new minimum debt servicing ratios],'" Tosini says. But she's not sending those notes very frequently.
Tosini feels the CMHC changes will force brokers to have a better understanding of their lending partners. Desjardins, for example, primarily uses CMHC. If Tosini needs a lender to help out a client with a 39/44 situation, she knows where not to send it.
"It's all about knowing your lenders," she says.
Albert Collu, the recently named CEO of lender Marathon Mortgage Corp, says the CMHC/Genworth/Canada Guaranty split hasn't made much of a difference to his company either, largely because of CMHC's new minimum Beacon score requirement of 680.
"I can't speak to all the books, but a lot of books, if you look at the average Beacon in our space, they're usually well over 700," he says.
Taylor Little, CEO of lender Neighbourhood Holdings, says that even though the increased competition in the mortgage insurance space may not impact borrowers significantly – limits on mortgage insurance for properties over $1 million means most owners of detached homes in Toronto and Vancouver can't get insurance anyway – the two differing, very public views on the market implied by the divergent underwriting approaches can be used as a valuable resource.
"If Canada Guaranty and Genworth thought there was a huge amount of risk in the market, they'd probably be changing their rules as well," Little says. "They're signalling something to the market that's a little different from what CMHC is."
With price and sales forecasts all over the map and many awaiting July data to determine if June's sales activity was a blip triggered by CMHC's looming changes, Little suggests that Genworth and Canada Guaranty's next moves could be a valuable indicator of market sentiment at a time of unparalleled uncertainty.
"At a very high level, seeing what the private insurers do is going to give a lot of clarity on how they view they market," he says. "If they continue to hold firm and don't change their policies to align with CMHC, that would be an interesting sign."
It's a strategy Little and his associates at Neighbourhood Holdings have used before.
"We certainly watch what the banks are doing, what the insurers are doing, in terms of adding to our matrix of how we determine our lending guidelines. If you're seeing everyone clamp down on risk, it's a really good sign that we, as a lender, should as well," he says.
While the changes to CMHC's guidelines haven't affected her business thus far, Tosini says that's largely because Canada Guaranty and Genworth are still providing alternative paths for lenders shut out by CMHC. It will be a different story for borrowers with more challenging credit profiles if CMHC's competitors wind up following in its footsteps.
"Who knows?" Little says. "They could change next week or next month."