A shift in perspective allowed Chris Kolinski to make the most profitable adjustment of his career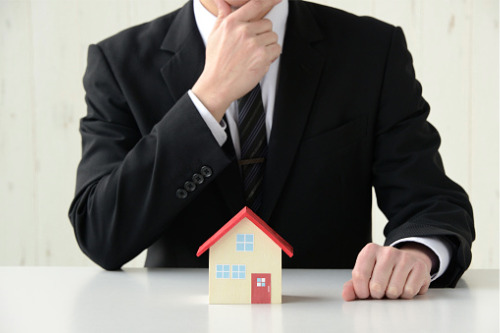 Two years ago, after losing a deal a week for 12 weeks straight, iSask Mortgage Brokers' Chris Kolinski knew there was something wrong with his business.
Life had been pretty sweet for Kolinski for the four years prior; before the implementation of the nationwide stress test in 2017, deals were flowing in. That was part of the problem: Kolinski never had to think about where his business was coming from, nor had he ever had to navigate a serious bump in the road. As a young broker who had never had to look seriously at his business before, he naturally attributed the drop in activity to outside forces.
"I'd always be blaming other people for that, or blaming the economy or blaming the government for these changes," Kolinski says. "I remember talking to the guys at the office, and I was like, 'What is happening?'"
It was then that Kolinski made a game-changing realization: The problem wasn't that the market had shifted or that regulations had changed; it was that he had not been holding himself responsible for his failings.
"At the end of the day, it was my fault," he says. "I should have done a better job of talking to [clients] about rate. I should have done a better job of walking them through the process. I should have done a better job by getting documents on time to the lender.
"When I accepted that everything was my fault, it really made me look introspectively at what I can change to be better. That's been the single greatest change that I've made. It gives me the opportunity to fix everything."
Once Kolinski learned that success was a reflection of his capabilities and not a reflection of the housing market, he made an adjustment in how he deals with lenders that has proven to be just as earth-shaking.
Prior to the shift in mindset, Kolinski had a bad habit of asking for an extension of conditions on almost every deal.
"I'd get an application – a live deal from a client – and I'd submit the application to the lender, but I wouldn't email the client for documents until I got a commitment from the lender," he says. Kolinski would then apprise his client of the conditions and ask for the required documents, often losing two to three days of the typical five-day condition of financing period in Saskatchewan. Doing business that way made extensions a necessary part of the process.
But once Kolinski was looking more critically at his processes, he realized that constantly asking for extensions was clogging up the gears of what could be a finely-tuned machine.
"If you're always asking for an extension on conditions, you're kind of running around frantically trying to grab stuff last-minute," he says. Kolinski now gets as many documents as possible from a client during the pre-approval process. When he's notified of an accepted offer, he immediately emails the client and tells them what documents the chosen lender will need to see. He then sends those documents to the lender along with the mortgage application. The need for extensions has been eliminated.
"I never ask for extensions anymore." Kolinski says. "It makes me look good to the clients, it makes me look good to the lender because I'm sending everything in, and it makes me look good to the realtor as well. And I think that's definitely contributed to my business now."
Kolinski says his ability to establish relationships with realtors – he has "locked in" six of them in the past year – is directly related to his unwillingness to ask for extensions.
"When I talk to real estate agents, that's part of my pitch now. I tell them, 'I can't send you guys business, but here's how I can provide value,'" he says. Kolinski estimates that his business will double this year.
Asking for extensions can be an essential last resort for busy brokers, but doing so can also mask the structural problems preventing a mortgage brokerage from reaching its full potential. Rather than putting more pressure on himself, eliminating extensions from his process has had the opposite effect on Kolinski.
"I get things done on time and, even though I'm busier than I ever have been in my entire career, I don't feel overwhelmed because I'm more efficient."