The market is trying to find new ways to magnetize tenants towards a steadily cooling rental market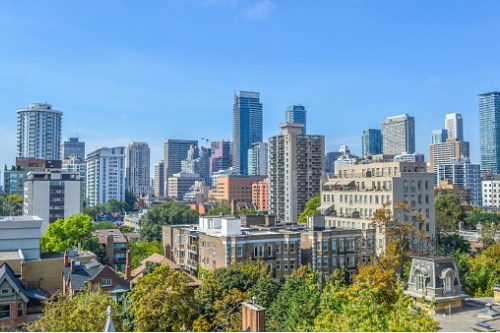 From free lodging to move-in bonuses, landlords in the Greater Toronto Area have been hard at work offering tenant incentives, amid a cooling rental market and steadily declining occupancy.
"I've seen two months of free rent with at least a year-long lease as well as things like six months of free parking or storage," said Crystal Chen, an analyst at rental-market tracker PadMapper.
In its recent analysis, PadMapper found that the number of short-term listings in Toronto spiked by 104% annually during Q3. For comparison, the number of long-term listings has grown only 47% during that period.
Data from Urbanation showed that condo vacancy in the GTA went up to 2.4% in the third quarter, and that rental listings now have an average sales time of 26 days (versus the 14 days a year ago).
Chen attributed the influx of listings accommodating stays of seven months or less "to the collapse of the vacation industry since the pandemic."
"It's definitely a crazy time and property managers are desperate to fill vacancies. If anyone is looking for a good deal, the next couple of months are a good time to be moving," Chen told BNN Bloomberg.
Other enticements have targeted students of Ryerson University, with one listing offering a month of free rent along with free internet, and another promising free rent up to the end of the year along with access to an indoor pool and an exercise room.
Filomena Morra, property manager for Howard Properties, has been promoting a move-in bonus of $500 for several units in a midtown Toronto high-rise.
"We started offering it at the end of August because we noticed that traffic in the building had slowed down. We didn't have as many showings as we typically would this time of year," Morra said.