It's a new, anxious day for operators of the city's ghost hotels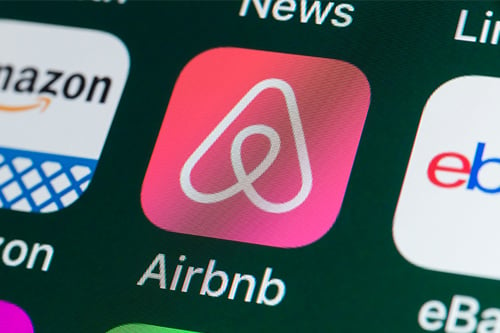 Toronto's Airbnb investors in woke up to a new, potentially risky reality yesterday, as September 10 marked the launch of the city's new short-term rental registry. Owners of properties that are currently available to renters for less than 28 days a month must register with the city before December 31. After that, new operators will be required to register with the city prior to renting their properties.
"This is good news for Toronto residents and a step in the right direction when it comes to regulating short-term rentals and maintaining the peace and quiet of our neighbourhoods," Toronto Mayor John Tory said in an August 25 press release. "This system will provide crucial oversight of operators and ensure that they are held accountable and only operate within their principal residences."
Described by the city as "a necessary first step" in its attempts to better regulate short-term rentals, the registry applies to hosts who wish to rent out either a maximum of three rooms in their primary residence or the entire property, the latter option coming with a 180-day per year limit. Once registered, operators will be issued a unique number that is required for advertising their homes on any short-term rental site. The process is ostensibly an attempt by the city to gather more data from short-term rental platforms, but the reality, is no number, no Airbnb listing. Those caught abusing the system will be fined anywhere between $300 and $1,000 and could potentially face removal from any associated rental platforms.
Thousands of Toronto Airbnb's have been operating illegally since the city required them to be contained to a host's primary residence in 2017 (although a lengthy court battle held off the implementation of the rule until 2019). Enforcement of the new registration program will be key to ensuring its success, says Fairbnb Canada's Thorben Wieditz.
"We've seen that a permit system is not necessarily sufficient in ensuring compliance," Wieditz said in a statement hailing the registry's arrival. "In Vancouver, for instance, hosts got away with posting arbitrary 'permit' numbers and Airbnb let them get away with that. We need to pay close attention that this is not happening in Canada's largest short-term rental market."
As a long-time critic of the negative impact Airbnb has had on rental supply in cities around the world, Wieditz welcomed the new rules. He was not alone.
"Finally, Toronto's short-term rental regulations will be implemented to address the negative impact that platforms like Airbnb have had on the rental housing market," said Bahar Shadpour of the Advocacy Centre for Tenants Ontario.
Bahar feels that once the registration grace period is over and the new regulations are in effect, there could be a "significant uptick" in the city's long-term housing stock. Fairbnb estimates that if half of the city's non-compliant, entire-home listings offered on Airbnb were converted into long-term housing, Toronto's vacancy rate would increase from 1.3 percent to 2 percent.
That's great news for renters; not so much for the city's real estate investors. High nightly rental rates have been the impetus behind more than a few property purchases in the GTA over the past several years. For many, particularly condo investors with high monthly maintenance fees, the juiced-up returns provided by Airbnb rentals are the only thing preventing their cash cows from becoming albatrosses.
Ryan Coyle, co-founder of Connect Asset Management and a specialist in the GTA condo space, has seen an increase in the number of condo units hitting both the rental and resale markets over the past several months. But he still feels investors have little reason to panic, largely because of the rate at which condos have increased in value over the past five years.
"These people certainly have serious wealth in their condos," Coyle says, although he admits that there is a "certain percentage" of owners who may still opt to get rid of their units rather than cover the associated carrying costs.
Coyle says investors now excluded from the Airbnb market because their properties are non-primary residences can still make them cash flow by making them available as high-end, furnished rentals. Coyle's property management company, for example, targets film professionals who come to town for months at a time. Not only do they have the funds available to pay above-market rents, but their stays are often long enough that the investors who cater to them won't have to register their properties with the city.
Rather than destroy Airbnb's appeal to investors, Coyle says that by removing so many operators from the market the new rules may actually benefit those who decide to play by them.
"I think it's going to create an opportunity to make money again on Airbnb," he says.