Protracted inflation growth over the next few years will be a major factor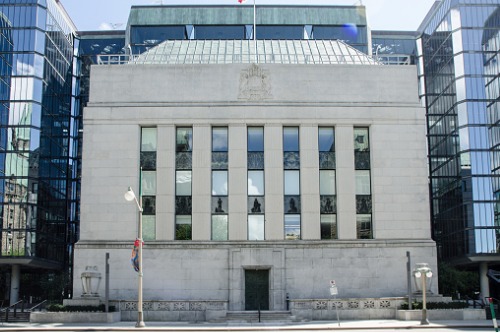 Former Bank of Canada Governor David Dodge has cautioned that while a normalized economy post-pandemic is the most likely outcome, the market shouldn't rule out the possibility of a new and totally unpredictable economic reality.
"The general consensus among central bankers, among international financial institutions and most economists has been that, no, things will settle back down by the time we get to 2023 and we'll be back into an economy that looks not wildly different from that which we had in 2019," Dodge said in a recent interview with BNN Bloomberg.
"I think there's probably about a 70% chance of that, but I think there's a good 30% chance that that will not be the case and that we will be into a rather different period than the one we experienced for the last 25 years."
Read more: StatsCan on how the national economy's recovery is going so far
A major factor that could influence Canada's economic dynamics over the next few years is protracted inflation growth brought about by recovering workforces armed with mass COVID-19 inoculations, and consumers flush with cash saved during the lockdowns over much of the past year.
Current BoC Governor Tiff Macklem said that the central bank will adjust its monetary policy as needed should inflation remain above the bank's 2% target for a prolonged period. Statistics Canada reported an inflation rate of 3.4% for April.
"There is a risk that this run-up in inflation proves to be more persistent than we've expected. At the same time, I would underline there's also some downside risks on our projection," Macklem said last week, adding that the surge indicated by the April reading is likely temporary.
"If there is a material [change], and we view this as a real step up in our whole inflation forecast, that is something that we would definitely take into consideration in our monetary policy decisions," Macklem said.
Dodge said that this measured approach makes sense considering the volatility of the global situation.
"I think the Bank of Canada has done it right in sticking to the inflation-targeting framework we have, and basically saying that we're a flexible inflation targeter and when we begin to perceive that we're getting off track, we will move," Dodge said. "They've not locked themselves in as the Americans have."