Women are seeing markedly lower purchasing power in the current environment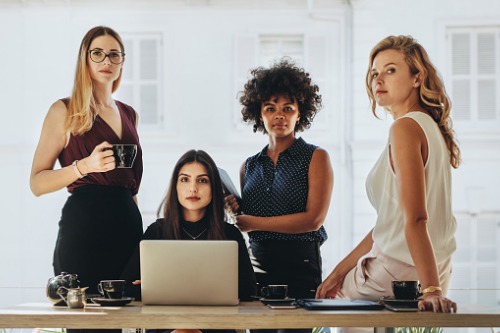 Latest employment figures indicated that the COVID-19 outbreak had a more substantial impact on women's purchasing power compared to other sectors.
In its most recent data release, Statistics Canada stated that women represented around two-thirds of the roughly 500,000 jobs that have still to be recouped in the current phase of employment recovery, following the height of the pandemic's economic shockwaves last year.
StatsCan estimated that the national economy lost 207,100 jobs in April alone, significantly dulling the edge gained with the addition of more than 300,000 new workers in March.
Read more: Canadian jobs market enters uncertain waters
Employment among Canadians in the 25-54 core age range fell by 0.4% annually (around 48,000 jobs), "with the decline primarily in full-time work for women."
"Following losses in April, employment was 117,000 (-2.0%) below its pre-pandemic level for core-aged women and down 69,000 (-1.1%) for core-aged men," StatsCan said.
Unemployment grew by 0.4% to 6.8% for core-aged women, mainly due to temporary layoffs. To compare, the rate was little changed for core-aged men at 6.5%.
Workforce participation rates fell by 0.3% to 83.6% among core-aged women, while remaining "virtually unchanged" among core-aged men at 91.3%.
This downturn in women's employment was particularly influenced by the accommodation and food services segments, which were among the groups most affected by the pandemic.
"In particular, food and beverage servers have seen little recovery, as employment in April was only slightly above April 2020 levels (+17,000), and was 129,000 lower than in April 2019 (not seasonally adjusted)," StatsCan reported. "In April 2019, most food and beverage servers were women aged 15 to 24 (32.9%) or 25 to 54 (35.2%)."
Read more: MNP: Vulnerable sectors showing steadily declining purchasing power
And while the federal government has stepped in to keep households afloat, the uncertainty surrounding when these affected Canadians can return to gainful employment is introducing further risks.
Leah Nord, the senior director of workforce strategies and inclusive growth at the Canadian Chamber of Commerce, said that these risks are exacerbated when it comes to women, many of whom have been forced to sacrifice their work so that they can care for their children.
"As you fall out of the workforce, you're not using your skills and that's a real concern in the long-term," Nord told the Financial Post.