Fortunately, Canada remains a largely favoured destination for high-end real estate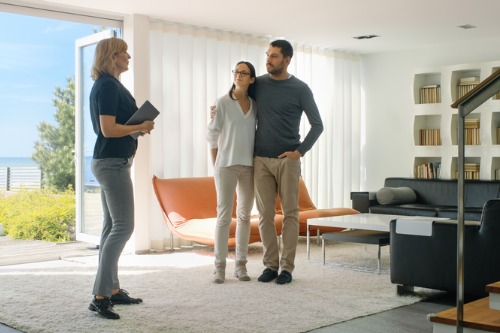 Luxury home buyers are veering away from Vancouver and other global cities like London and New York, according to Christie's International Real Estate.
"The safe havens are becoming less certain," Christie's CEO Dan Conn told BNN Bloomberg. "It's becoming much more challenging in the hubs to find a high quality place to deploy capital."
Data from a recent Knight Frank report bears out this warning: The price of high-end residential property in 45 global cities went up by an average of only 1.1% annually during Q3 2019, the slowest year-over-year increase since the end of 2009.
Vancouver suffered a 10% drop in luxury home prices during this period, while New York saw a 4.4% decline and London had a 3.9% decrease.
Christie's cited the cross-Pacific trade war, the economic implications of Brexit, the Hong Kong pro-democracy movement, and unrest in other major urban centres as the crucial factors driving the trend.
Fortunately for Canada, Toronto is more than ready to pick up the slack, with sales of "uber-luxury" home worth $5 million and above significantly accelerating in the GTA.
According to research released by RE/MAX earlier this month, the Toronto market is currently impelled by a reliably robust economy and historic-low unemployment levels, along with more relaxed interest rates and strong returns in the stock market.
"The fog has lifted – buoyed by solid economic factors, but also by the belief that the worst is behind us," RE/MAX of Ontario-Atlantic Canada executive vice president and regional director Christopher Alexander said. "The housing market has shifted into recovery mode. Luxury home sales are climbing, prices are stabilizing, and demand is on the upswing for upscale product."
"Homebuyers at virtually all price points – including uber-luxe – are kicking the tires once again. As a result, momentum is building in the overall market, which is reflected in the escalation in sales at both the $2 million and $5 million price points."