However, sharp acceleration during September 2019 pointed towards stronger sales this fall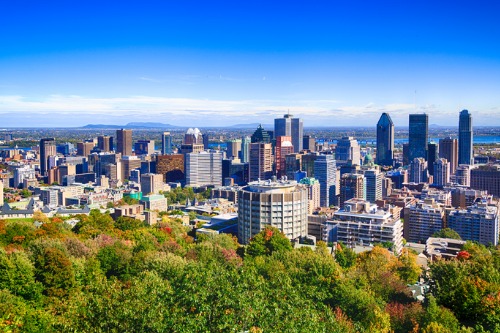 In 2019, Montreal's luxury housing market has generally veered close to last year's levels, with sales activity ticking up by just 1% annually over the summer, according to the latest report by Sotheby's International Realty Canada.
The study attributed the somewhat muted pace to a lack of available high-end residential assets.
"While consumer demand remains robust, diminishing top-tier housing supply continues to constrict potential activity," Sotheby's stated.
Scarcity was especially apparent in single-family houses valued at over $1 million. Sales in this segment contracted by 3% annually, from 73 properties sold in July and August 2018, to 71 homes sold over this summer.
Meanwhile, luxury condo sales fell by 4% year-over-year to 26 units sold in July and August, compared to 27 units sold over the same period in 2018.
However, Sotheby's predicted that this might change in the very near future: Overall high-end sales during the first half of September accelerated by 38% year-over-year, paving the way for improved long-term performance.
Another factor that is expected to boost the market's prospects is the attached home sector, which enjoyed an 11% annual increase with 41 units sold in July and August this year, compared to the 37 sold during the same time frame in 2018.
"The City of Montreal's top-tier real estate market is set to maintain healthy activity into the fall," the report explained.
"Steady absorption of resale inventory from luxury condominium developments completed in recent years sustained Montreal's luxury condominium market over the summer months, foreshadowing solid fall performance," Sotheby's added. "Montreal remains well-positioned to set new records in 2019."