More and more Canadians are showing dissatisfaction with top financial institutions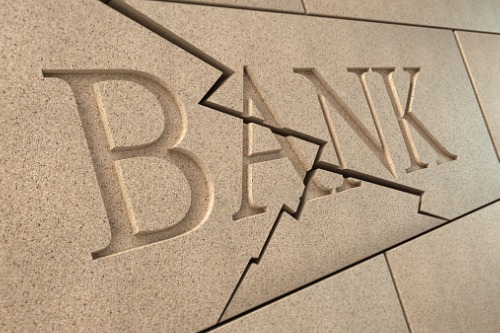 Canadians' overall customer satisfaction in financial institutions declined this year with the drop most significant among the country's Big Five banks, a new study by research firm J.D. Power has indicated.
The survey revealed that while satisfaction in midsized banking institutions increased, the overall decline was a result of greater dissatisfaction with Canada's top five banks.
Only 43% of Canadians felt supported by their banks, according to the survey, compared to 63% of Americans. J.D. Power's director of banking and payments intelligence John Cabell said that the onus was on financial institutions to communicate better, provide more effective guidance and generally improve their interactions with clients.
"If banks want to turn the tide, they should focus on improving interactions with customers, communicating proactively, providing advice and showing support," he said, noting the negative financial impact the pandemic had had on many.
"Nearly four in 10 customers have been financially affected by the pandemic," he said. "The subsequent financial insecurity leads to lower trust and satisfaction, especially around understanding of fees, which trigger disputes and dissatisfaction."
Other factors that drove the decline in satisfaction were uncertainty surrounding mortgage deferrals, changes to RRSP or TFSA accounts, and lack of convenience concerning products and fees.
Read more: What do homebuyers prefer – banks or mortgage brokers?
"Customers whose financial outlook is worse off than a year ago have overall satisfaction 51 points lower than those who feel they are financially better off," the report said. "However, worse-off customers who say they received financial advice from their bank in the past year have overall satisfaction that is 71 points higher than those who received no advice – a real benefit that banks can more fully realize in a challenging economy."
J.D. Power also stressed that keeping up with technology is crucial considering that the pandemic pushed digital banking upward.
"High digital engagement among customers is associated with a 25-point increase in satisfaction," the report noted. "This further emphasizes the banks' need to stay on top of technology advancements and evolve current offerings to meet customer needs."
The percentage of customers moving to digital-only banking has increased from 38% a year ago to 55% at present.