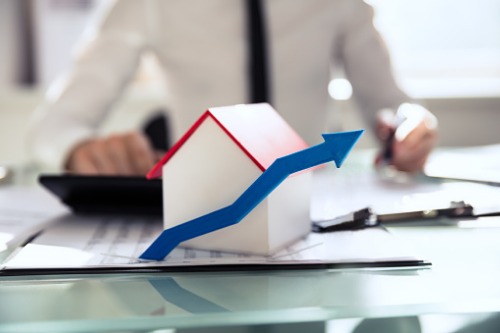 The latest numbers from the Canadian Real Estate Association showed that Ontario set multiple new records for the month of October, as residential sales activity grew by 26.5% year-over-year and inventory increased by 21.8% -- the equivalent of 33,563 new listings – across the province.
Toronto
Diverging from the increasingly soft condo segment, Toronto's detached housing market saw an increase in sales of 25.1% year-over-year, far outstripping the region's growth in new listings. Listings in the condo segment more than doubled annually, but sales ticked up by only 2.2% over the same time frame. Sales across all housing types rose by 25.1% compared to October 2019 to reach 10,563 transactions. The average selling price increased 13.7% year-over-year to reach $968,318.
"Competition between buyers of single-family homes, and particularly detached houses, remained strong last month and continued to support double-digit annual rates of price growth in many GTA neighbourhoods," said Lisa Patel, TRREB president. "In contrast, condo buyers have benefitted from much more choice compared to last year. Pre-COVID polling had already pointed to an increase in investor selling in 2020. The pandemic only added to this trend with a stall in economic growth and a halt to tourism impacting cash flows for many investors."
Ottawa
The area's home sales grew by 34% annually to reach 2,146 transactions in October. Detached-home sales went up by 38% year-over-year, while condo activity grew by 22%. Detached and condo listings grew by 48% and 70%, respectively.
The average sale price of a detached home in Ottawa surged by 25% annually to $603,253. The value of the average condo unit swelled 16% to $368,936.
"We are heading into the colder months, the second wave of the pandemic is upon us, and yet Ottawa's resale market continues to hold steady," said Deb Burgoyne, president of the Ottawa Real Estate Board. "While the October average price gains, number of sales, and new listings coming onto the market were all down from September, demand persists, and the number of sellers choosing to enter the market remains strong."
London
London enjoyed a similar skyward trajectory, with sales activity reaching its highest reading for October since 1978. The average sale price also reached a record high of $526,848.
"The combination between the historically low interest rates and the 'working-from-home' trend has generated an extraordinary demand in a housing market with a very limited supply, which pushed the average home prices to record highs across the region," said Blair Campbell, president of the London and St. Thomas Association of Realtors.
Windsor
Also joining the "best October ever" club, Windsor saw an annual increase of 18.2% in home sales. The average price shot up 25.2% to reach a record-high of $422,723.
"Home sales posted the best October of all time, yet another record in a string of record months," said Lorraine Clark, president of the Windsor-Essex County Association of Realtors. "The main story playing out in our market is similar to others in Southern Ontario: not enough new supply to keep up with sales, record-low inventories, unprecedented market tightness, and double-digit price gains fuelling price levels to record highs."
Hamilton
The Hamilton-Burlington area saw sales drop by 7.6% compared to September, but the annual increase in activity was a strong 23.7%. Listings ticked up by a modest 5.5% year over year. The average sale price, $721,523, was virtually unchanged from September, but up 19.8% from October 2019.
Kathy Della-Nebbia, president of the Realtors Association of Hamilton-Burlington, attributed the month-over-month blips to "2020 not being a typical year."
"As a result of COVID-19, we experienced a delayed spring market and a surge in record activity over the summer months when the province began to reopen," Della-Nebbia said. "As a result of this unstable year, active listings at the end of each month are some of the lowest we've seen, exacerbating low inventory levels and continuing to drive average price."