The rest of the country is "lagging far behind" as Ontario gets lion share of funding, says critic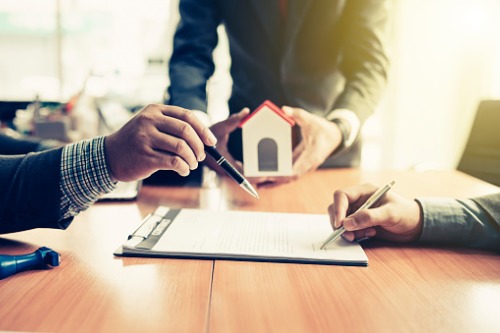 A housing critic has slammed a federal fund managed by the Canada Mortgage and Housing Corporation (CMHC) that is supposed to help finance affordable housing projects, saying that it is "heavily skewed" towards projects in Ontario.
Jenny Kwan, a housing critic for the New Democratic Party (NDP) and Member of Parliament for Vancouver East, told Canadian Press that almost 74% of the financing for loans and grants from the National Housing Co-Investment Fund has gone to Ontario projects from its commencement in May 2018 to June 2020.
Read more: Feds to help cities buy vacant properties for affordable housing initiatives – report
"The investment fund is still heavily skewed in its funding to Ontario," Kwan told Canadian Press. "Ontario is the only province that's really getting finalized agreements in large amounts and the rest of the country is still lagging far behind."
Additionally, Kwan said that the application process has been "exceedingly slow and complicated, and it also means, and continues to mean, that little of the money is flowing out the door in an expeditious way to the community in need."
According to the Canadian Press, around $1.39 billion out of $1.46 billion went to Ontario projects – a large part going towards repairs for Toronto Community Housing.
Meanwhile, Kwan said British Columbia received only $9 million, -- around 0.55% of the amount handed out so far – in finalized funding.
Jill Atkey, chief executive officer of the British Columbia Non-Profit Housing Association, told Canadian Press that the revelation showed that federal government should change its approach to funding affordable housing projects.
"I think the investment being made here in B.C. is still pretty inadequate to make a dent in the demand for affordable housing," Atkey told Canadian Press. "We continue to want to see this program restructured so we can deploy those investments much more quickly and forcefully here in B.C."
Responding to the criticism, Jessica Eritou, a spokeswoman for minister of families, children, and social development Ahmed Hussen, said that the department is "absolutely committed to working with CMHC to get funds out the door faster."
"The information failed to tell the story of the dozens of B.C. applications under the National Housing Co-Investment Fund being assessed, along with additional applications under other (National Housing Strategy) programs with applications nearing completion, or with loan agreements or memorandums of understanding in place," Eritou told Canadian Press.