RESCON proposes e-permitting system, boosted industry training programs for inclusion in Ontario's Fall 2020 budget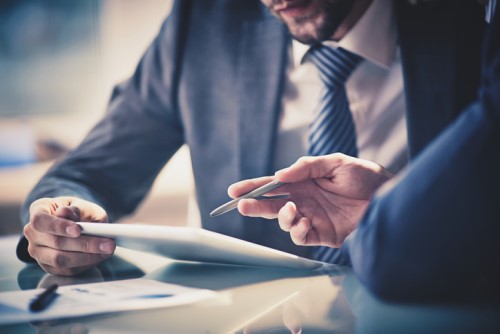 With Ontario seeing some of the country's lengthiest construction project timelines, developers have forwarded proposals to the provincial government that could help accelerate and streamline the building process.
In its Fall 2020 Budget submission, the Residential Construction Council of Ontario (RESCON) called for the inclusion of provisions that could lead to a substantial increase in housing supply in the near future.
"An additional 33,100 homes could be built in Ontario over the next five years if the development approval processes were reduced by six months," said RESCON President Richard Lyall. "Streamlining and greater project predictability will also encourage more investment and increase the units produced even further."
Chief among these components is a province-wide electronic permitting system.
"An e-permitting system would allow for all approval agencies within a municipality and external commenting agencies to be linked together on a common platform," RESCON's submission said. "The initiative would set the stage for a comprehensive e-permitting system that would replace the current patchwork for varying municipal systems and streamline the process across municipalities by developing guidelines that will establish a set of provincial data exchange standards thus introducing predictability and transparency."
RESCON also proposed stronger investment in residential construction training and education programs.
"The government has made great strides in addressing the construction labour shortage through focusing on promoting the many careers in the trades," RESCON said. "[But] construction continues to have a marketing problem and young people and those that 'influence' them (parents and guidance counselors) will only be interested in the skilled trades if they are educated and stigmas attached to construction careers are eliminated. Articulating clear career pathways will help interested youth transition into employed youth."
This kind of support will help secure the industry's long-term prospects.
"The success of our industry is dependent on attracting and retaining a skilled and stable workforce, which includes greater representation of women and other marginalized groups into the skilled trades," RESCON said.
RESCON said that among the most significant roadblocks to streamlined development timelines is municipal overreach, "especially regarding green building standards that are beyond the Ontario Building Code." RESCON called on the provincial government to ensure that the OBC has absolute priority over all local bylaws.
"This is becoming an increasingly concerning trend as more and more GTA municipalities, including City of Toronto, have, or continue to, develop their own unique municipal green requirements," RESCON said. "These municipal requirements create issues for industry builders in terms of policy confusion and duplication of regulations vis-à-vis the OBC but also in terms of negatively impacting housing affordability, building costs and convoluting the approvals process. Given the Canada-wide Building Code harmonization efforts currently underway, it is unnecessary and counterproductive for municipalities to undertake these divergent green building programs."