A slight drop in new listings might have also led to fewer investor-owned units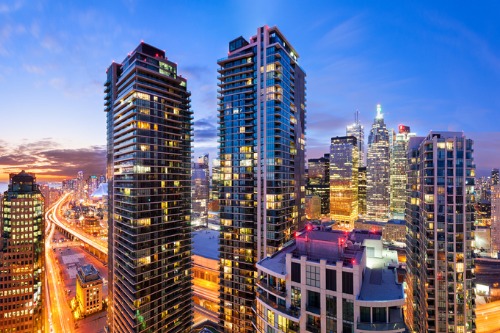 Condominium units are proving to be among Toronto's most active and lucrative housing segments, with activity during the third quarter of the year spiking up by 11.1% on an annual basis.
Data from the Toronto Real Estate Board indicated that the GTA condo apartment sales saw 6,407 condominium apartment sales through the Board's MLS® System during Q3 2019.
"As economic conditions continue to be favourable for job growth in the Greater Toronto Area, people have continued to come to the city for work. Home ownership is important to many Canadians, and, as a relatively affordable housing option, condos in the GTA offer prospective buyers the chance to achieve their dreams of owning property," TREB president Michael Collins stated in a news release.
This came with the injection of 9,538 new listings into the region's condo apartment supply. The figure was just a minimal 1% year-over-year drop from the 9,636 listings added in Q3 2018.
"Condominium apartments are obviously a popular choice amongst first-time home-buyers. Moreover, it is also important to remember that condominium apartments owned by investors represent a huge component of the GTA rental stock and certainly account for most additions to the rental stock, on net, over the past decade," TREB chief market analyst Jason Mercer added.
The slight decline may be attributed to lower condo apartment completions year-to-date through August, per figures from the CMHC. The phenomenon could have "translated into fewer investor-owned units being listed for sale in Q3 2019 compared to Q3 2018," TREB explained.
"With this in mind, a well-supplied condo segment will be important moving forward to ensure that we can keep up with population growth driven by a strong and diverse regional economy," Mercer said.
Reflecting this consistent demand, the region's average price for the asset class went up by 5.8% during the quarter ending September 2019, settling at $584,564.