GTA new home market is relatively strong, but still not enough, according to BILD CEO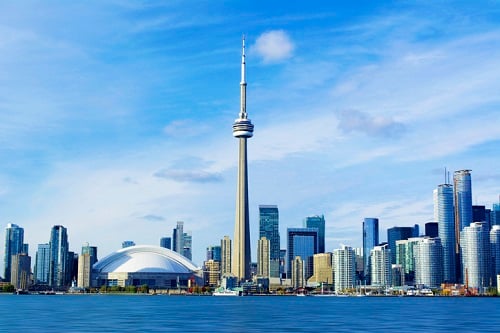 The Greater Toronto Area (GTA) new home market was relatively strong in September, both in terms of new home sales and new project openings, the Building Industry and Land Development Association (BILD) announced today.
Although new home sales and inventory have been increasing, BILD President & CEO David Wilkes said that the GTA continues to experience a "significant" housing shortfall, and that he feels a sense of a responsibility that the building industry has to be part of the solution.
"We do fundamentally believe that the challenge is a supply side one, so what we think the change that the election will provide is a continuing push and focused, enhanced responsibility to do something about it," he said at the BILD Outlook 2020 breakfast.
"We really do believe that the market is out of equilibrium, particularly in the GTA, so that's where the attention needs to be focused. It also needs to be focused on the 25% of government fees and taxes that are charged on a new home. We need to speed up approvals, we need to streamline decision-making. Governments react to the people that vote for them, and we think this is an issue that should not be avoided."
New home market stats
There were 3,061 new home sales in September, according to Altus Group, BILD's official source for new home market intelligence. This was up 73 % from September 2018 and 6 % above the 10-year average.
Condominium apartments in low, medium and high-rise buildings, stacked townhouses and loft units accounted for 2,107 new home sales, up 39% from September 2018 and 12% above the 10-year average.
Single-family home sales, with 954 detached, linked and semi-detached houses and townhouses (excluding stacked townhouses) sold, were up 283 % from last September and just 5 % below the 10-year average.
With a number of new projects coming to market in September, remaining inventory increased from the previous month, to 18,745 units. Remaining inventory includes units in preconstruction projects, in projects currently under construction and in completed buildings.
"September provided additional evidence that the new home market in the GTA is recovering nicely from last year's slump," said Patricia Arsenault, Altus Group's Executive Vice President, Data Solutions. "The degree of improvement in both new home sales and new project openings this year has been contained, however, and there are no signs of overheating in the market."
The benchmark price of new single-family homes in September was $1,081,175, down 3.4 % over the last 12 months. The benchmark price of new condominium apartments was $841,159, up 6.5 % over the last 12 months.
Longer-term vision
Immigration is expected to be a significant part of Canada's growth in the coming years. The GTA in particular is projected to be the fastest growing region of Ontario, with its population projected to increase by 3.4 million, or 49.6%—from 6.8 million in 2018 to over 10.2 million by 2046, according to the Ontario Ministry of Finance.
BILD is concerned about building the right infrastructure to support that growth, and looking at the areas where growth will happen, such as the white belt and the yellow belt.
"One of the things we're also talking about is the need for that longer-term vision," Wilkes said. "Where are [people] going to go? That's a problem."
Wilkes says that BILD is eager to work with the Ontario provincial government, who he says "gets it" and understands that there needs to be a supply side solution to the housing issue. They're supportive of provincial efforts to improve cost certainty and transparency as well as increasing the speed of getting units to market.
New Home Sales by Municipality