Canada Mortgage and Housing Corporation's Homeowner's Debt at a Glance report shows that home equity lines of credit balances were highest in this province during the first quarter of this year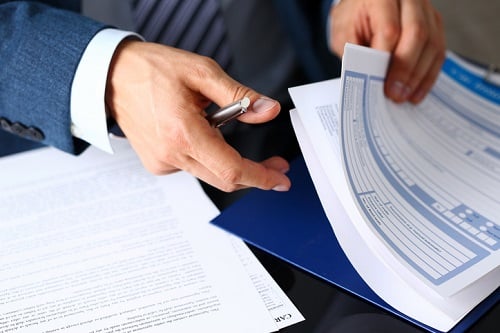 Canada Mortgage and Housing Corporation's Homeowner's Debt at a Glance report shows that home equity lines of credit balances were highest in British Columbia during the first quarter of this year.
According to the report, which uses Equifax data, there were more than 3.1 million home equity lines of credit in the first quarter of 2018, about 1.1 million of which were untapped, for a usage rate of 66.3%. At 73.9%, usage was highest in Atlantic Canada and, at 63.2%, lowest in B.C.
Despite B.C.'s low use, the province averages $124,000 in HELOC debt—the highest in Canada. According to Robert Mogensen, a broker with The Mortgage Advantage, it's easy for borrowers to get stuck in a seemingly endless cycle of interest-only payments.
"I've been doing this for 15 years and what I see is a lot of people get these with the intentions to use them as a rainy day fund, like if they need a new roof or whatever," he said. "Unfortunately, even if it's to do necessary repairs or for an emergency fund, it seems like they rarely get paid back down.
"You'll see people with a home equity line of credit at the beginning of a term with an open line of credit but nothing advanced, and at the end of five years they've advanced $30,000 or $50,0000 or $100,000, and all they're doing is making interest-only payments on it. The danger is that even though they qualify for that money, they don't diligently pay it down."
The danger Mogensen is talking about is a being realized by more and more Canadians this year.
"People who have qualified under the old mortgage rules may have ratcheted up the line of credit portion of their mortgage HELOC product and when it comes requalifying time, they're not able to requalify with that same lender or switch to another AAA lender at maturity," he continued. "On a few occasions, we've had to take it from a AAA lender to a secondary lender that was more flexible on income or credit qualification, obviously at a higher rate."
Atlantic Canada's inexpensive homeownership market, perhaps unsurprisingly, has the country's lowest average credit balance. The region comprises 7.7% of Canadian HELOC holders, and their debt accounts to 3.9% of national home equity lines of credit.
At the same time, however, Atlantic Canada has the highest proportion of HELOCs.
"Overall, I'm not a huge fan of HELOCs," Halifax-based broker Clinton Wilkins said in an email to MortgageBrokerNews.ca. "I find that, often times, when I'm doing (refinances) for clients with HELOCs, we pay them out and put them into an amortized charge at a much lower rate. I usually call them the 'forever plan.'
"I think in Atlantic Canada that our cost of real estate is lower compared to the income we are earning. Overall, in the more urban areas I think people are in better financial shape."
Homeowner's Debt at a Glance also revealed that mortgages comprise 66% of all outstanding household debt, and HELOCs account for 11%, meaning that real estate is backing more than three quarters of household debt.