A particular asset class offset some weaknesses observed in several urban markets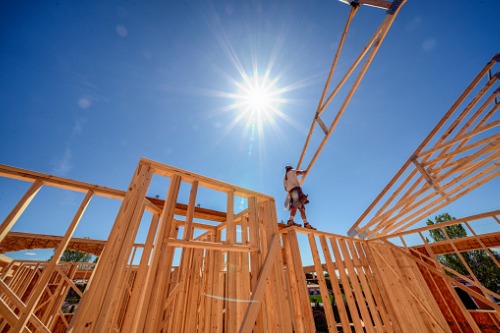 Intensified multi-family market activity pushed Canadian housing starts higher in May compared to previous months, according to the Canada Mortgage and Housing Corporation.
The latest data from the Crown corporation showed that the six-month moving average of Canadian housing starts was 280,779 units in May, recovering from the 278,462 units in April.
"The national trend in housing starts remained elevated in May, registering a slight increase from April," said Bob Dugan, chief economist at CMHC. "In May, higher multi-family [seasonally adjusted annual rates] offset lower single-detached starts in Canada's urban areas, contributing to the increase in the national trend."
However, the trend was not as high as it could've been, owing to some weaknesses observed in several markets.
"Toronto, Vancouver and Montreal starts trended lower in May, as these markets continued to moderate from the historical highs recorded in the first quarter of the year," Dugan said.
Read more: Federal government, CMHC announce second round of Housing Supply Challenge
The standalone monthly seasonally adjusted annual rate (SAAR) of housing starts across all Canadian markets was 275,916 units in May, representing a 3.2% gain from 267,449 units in April.
Urban starts accounted for the vast majority of this growth, increasing by 1.8% in May to 254,647 units. Multiple urban starts increased by an estimated 10.9% to 190,530 units, while single-detached urban starts decreased by 18% to 64,117 units. Rural starts had a seasonally adjusted annual rate of 21,269 units.