One industry executive launched a dollar-matching campaign to kick off the holiday season, and wants the mortgage industry to dig deep before tonight's deadline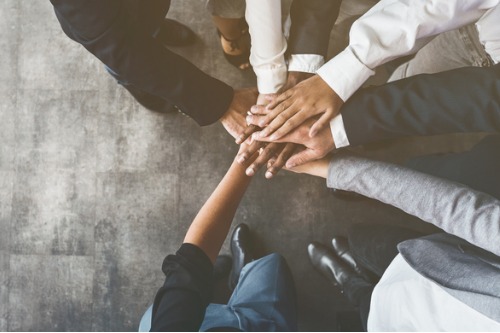 Today is Giving Tuesday, and one Canadian mortgage leader is encouraging the industry to prove its generosity.
Chris Turcotte, president and COO at Centum Financial Group, is personally matching donations to Big Brothers Vancouver up to $10,000 until midnight tonight, December 3rd, 2019, and he's asking that mortgage brokers across the industry band together to make the final push toward the finish line.
Many mortgage brokers are known for their generosity in their own communities, supporting everything from charity initiatives and events to being on the boards of local non-profit organizations. Regardless of the broker competition that exists in the space today, there's still room to strive for a greater good—even if it has nothing to do with mortgages.
"It's a small act that's going to make a huge impact for these kids," Turcotte said. "Let's show them what our industry can do."
Wes Martin, marketing officer at Big Brother Vancouver said that this time of the year is heavy with donations, so having campaigns that operate a little differently can really inspire people.
"Having a matching donor really does help quite a bit. This is our third year running a Giving Tuesday campaign, and I think just having somebody back the donations shows that their donations are worth twice as much toward the cause."
Martin says that the cause really speaks to Turcotte, who he's known for a couple of years. All donations made will fund "life-changing", volunteer-led child and youth mentorship programs. Big Brothers of Greater Vancouver is forecasting losses in revenue of nearly $500,000 in 2019 due to the temporary removal of their clothing donation bins earlier in the year.
"Donations made this time of year help us bridge that gap," Martin said. "In the last 12 months, volunteers have dedicated a total of 54,160 hours with over 1,200 children in Greater Vancouver, and with your help, we can provide mentors to even more children."
Turcotte's history with Big Brothers began, ironically, when he couldn't get a mentor himself as a child because his dad refused the help.
"I needed one but couldn't get one," Turcotte said. "Luckily, I persevered, but lots [of kids] wouldn't."
Since 1978, Big Brothers Vancouver has been matching children with adult role models in professionally supported mentoring relationships that help them achieve brighter futures. The total return on investment is $23-to-1 through improved economic, health, and social outcomes for young people with mentors.
To donate, visit his site or text BIGBRO to 20222.