A first of its kind, Kares.ca aims to encourage the entire industry to help at-risk youths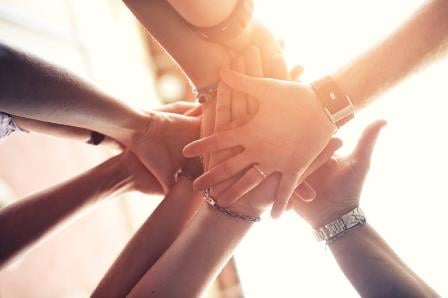 A first of its kind, Kares.ca aims to encourage the entire industry to help at-risk youths aged 16-24.
"It's sort of the forgotten age group. There is a lot of support around the kids and the adults, but that mid-group really seems to be the forgotten ones," Meryll Dreyer, COO of VERICO Dreyer Group and co-founder of Kares.ca, told MortgageBrokerNews.ca. "It's our belief that that's the most impactful time – that you can really reach into someone's life and make a difference and create an opportunity for them that they may never have had before."
K.a.r.e.s. – Kids at Risk Embracing Success – is all about improving the lives of marginalized youth.
According to the foundation, 1/3 of all Canadian homeless are between the ages of 16 and 24 and 70% of those have been physically, sexually, and/or emotionally abused.
It was soft launched Thursday and will be officially unveiled at the upcoming MPC conference in Vancouver, later this month.
The program has partnered with a number of different
programs
, and allows donors to choose where their money is allocated.
"This is really focusing on youth-specific programs primarily for kids that have been marginalized, whether it's financially, domestically, mentally," Dreyer said.
One of those programs is called Trades Start, which is based in Wiarton, Ontario. It offers a 20 week course that teaches hospitality and carpentry to young Canadians that have fallen through the cracks.
"That program (costs) $25,000 a year for them to run it. It teaches hospitality skills, carpentry, and other trade skills. That's pretty inexpensive to run that kind of a program. And then there's another one called the entrepreneurship program, that costs $10,000 a year to run," Dreyer said. "What we're looking for is when we start to direct these funds and we're noticing that we are making a substantial impact, we're actually going to be working with Salvation Army in particular to take this Trade Start Program and look at duplicating it across the country."
Kares.ca will also eventually offer a
mentorship program
.
It's the first national program for the broker industry; one that encourages brokers, lenders and insurers to take part.
"I think the big thing here too, if you look at the size of our industry … even if 4,000 people give $10, that's $40,000 a month; we expect the average to be about $25 – that's $100,000 per month," Dreyer said. "It's incredible, really, when we all work together."
The program was founded by Dreyer, Hali Standlund-Noble, and Bruce Coleman. It's already set up a committee that includes some familiar industry names:
Founding Committee Members
Michael Ellenzweig – Retired Executive Director, Mortgage Professionals Canada (Formerly
CAAMP
)
Mary Putnam – Vice President, Sales & Marketing, Canada Guaranty Mortgage Insurance Co.
Ben Kawa – National Director, Sales & Strategic Relationships, First National Financial
Tony Spagnuolo – President & CEO, Spagnuolo & Company Lawyers
Lisa Shefsky – Accredited Mortgage Professional, Invis
Dustin Woodhouse – Accredited Mortgage Professional, Canadian Mortgage Experts
DLC
Yousry Bissada – President & CEO, Kanetix Ltd
Casey Archibald –Director of National Sales, VERICO XEVA Mortgage
Paul Grewal – Vice Chair,
Street Capital
Financial
Megan McDonald – Vice President, Sales,
MCAP
, Social Media Director, Kares.ca
Tiffany Pederson – Events & Communications Manager, Mortgage Brokers Association of British Columbia (MBABC) Western Event Director Kares.ca
Davis Goodman – MCAP Funding, Youth Ambassador Kares.ca
Gail Beszedes – Director Mentor Relations, Kares.ca
Eilisah Sarafis – Administrations Manager Kares.ca
To learn more about the charity,
click here
.
To view the programs Kares.ca has partnered with,
click her
e.
Related Stories:
Broker to Broker advice: reaping the benefits of community involvement
Affordable housing projects launched in London, ON