Interest rates in major institutions range from 1.6% to 5.1%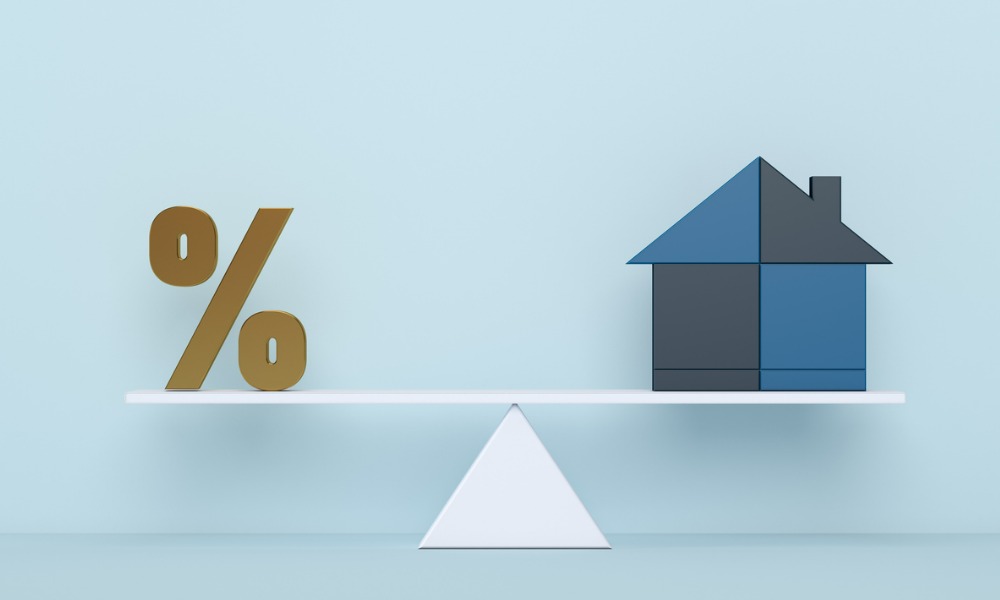 The Big Six banks provided a larger share of newly extended mortgages during the pandemic year (68%) than in 2019 (67%), according to the Canada Mortgage and Housing Corporation.
This trend held up to the first quarter of 2021, which saw the banking sector account for a 79% share of the national mortgage market. The average bank-originated mortgage was $258,410, with interest rates ranging from 1.6% to 5.1% and an average delinquency rate of 0.2%.
Credit unions and caisses populaires represented the next largest market share at 14%. These institutions lent out an average of $166,410 for mortgages, with only minimal delinquency (0.13%).
Read more: BoC QE tapering to continue feeding into bond yield increases – expert
Mortgage finance companies along with insurance and trust companies held a 5% market share as of Q1, with an average mortgage of $307,470 and an average delinquency rate of 0.25%. And while accounting for the lowest market share at 2%, mortgage investment entities had an elevated delinquency rate (0.88%) at an average mortgage of $260,120.
"[MICs] and other types of [MIEs] maintained more caution in their lending activity and originated mortgages at a slower pace than in 2019, reflecting increasing uncertainty during the pandemic," CMHC said.
During the first quarter, uninsured new mortgage credit saw a 20% growth in volume, "taking over an increasing share of the residential mortgage market," CMHC said. "The most noteworthy increase was in the issuance of uninsured mortgages for purchases of property, which more than doubled the amount originated in the same quarter in 2020."