Pump prices, housing affordability are expected to play major roles in this year's inflation dynamics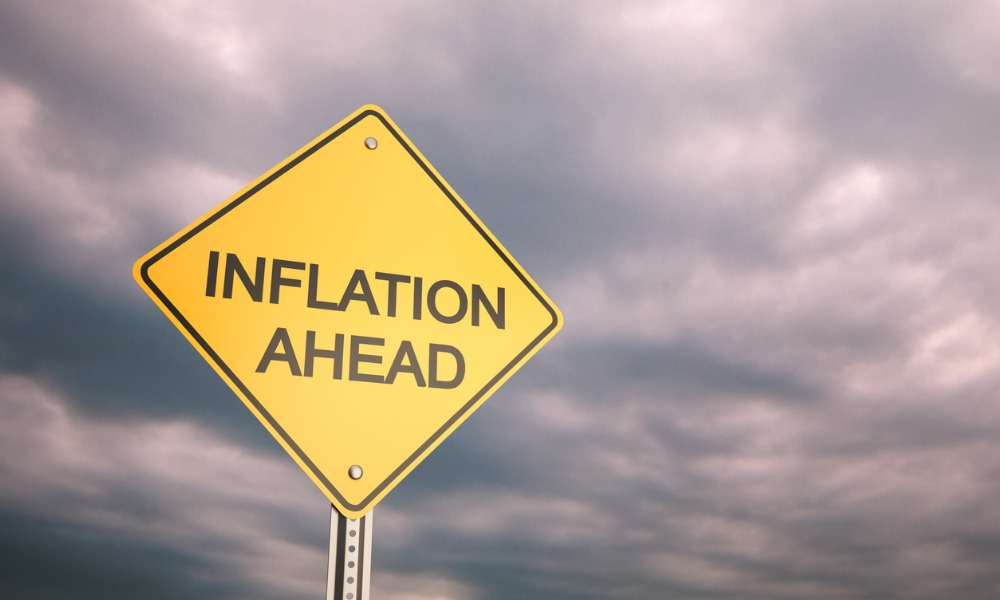 Despite the Canadian inflation rate reaching a new record high in April, this intensity might pale in comparison to the pace of growth in the very near future, according to BMO Economics.
"The April rise was exactly in line with our call, albeit a tick above consensus. But, this is the relative calm before another downpour in next month's report, as gasoline prices are tracking a double-digit increase for May alone," said Douglas Porter, chief economist and managing director of economics at BMO.
Porter estimated that headline inflation is likely to end up above 7% in May.
"Putting that in perspective, as recently as last month's [monetary policy report], the BoC expected inflation to average 5.8% y/y in Q2," Porter said.
Read more: Is Canada's housing market about to crash?
This will be further aggravated by deteriorating affordability in the housing market, Porter cautioned.
"The prior boom in home prices is now aggressively working its way into [the consumer price index], with new home prices and 'other owned accommodation expenses' (mostly real estate fees) the two single biggest drivers last month," Porter said.
"The key takeaway from April's CPI release is that inflation is spreading much more broadly, and at clear risk of getting firmly entrenched," he concluded. "Barring a deep dive in oil prices in coming weeks and months, we expect that the worst is yet to come on the headline readings, and that inflation north of 6% will still be with us by the end of this year."