Some observers are sounding the alarm while others remain calm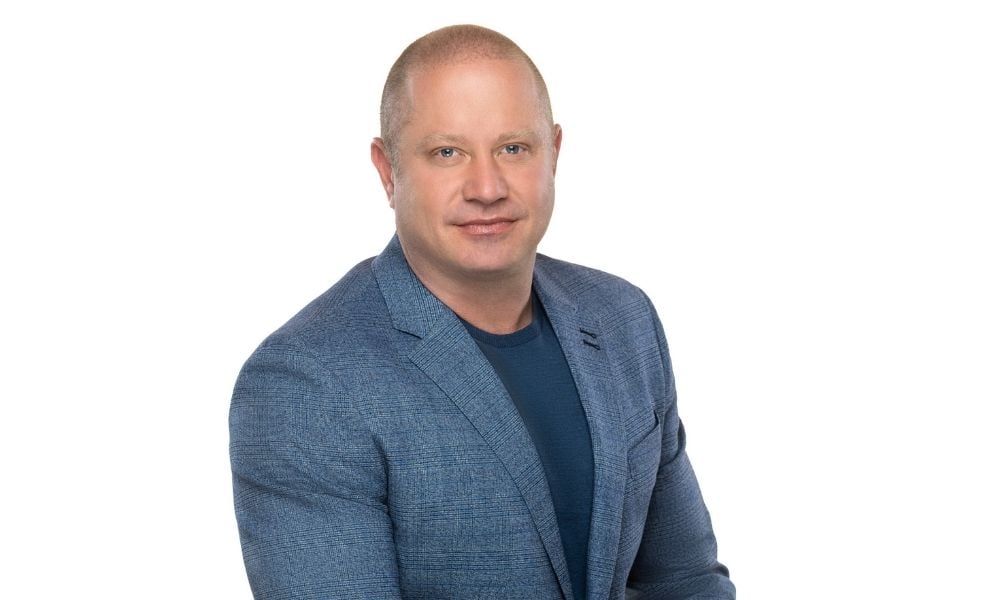 It's a question on the mind of many mortgage and real estate professionals across the country as interest rates rise and sales activity moderates: Just how cool is Canada's housing market going to get?
There's been plenty of unease in recent times about a market that's been on a sizzling run over the last two years as Canadians seized the opportunities presented by record-low borrowing rates to splurge on property the length and breadth of the country.
A cocktail of factors including rapid home price appreciation, overvaluation and stagnant labour incomes contributed to Canada Mortgage and Housing Corporation's (CMHC's) declaration last year that the housing market had been exposed to "high vulnerability" and was now overheated.
Now Oxford Economics has sounded the alarm on the potentially steep downward trajectory of the market, forecasting that home prices across the country will plummet 24% by the middle of 2024.
With home prices set to continue climbing even in the current rising-rate environment, Oxford's director of Canada Economics Tony Stillo said the housing market would ultimately "reach a breaking point and crash under the weight of its own success before year end."
Others are more sanguine about the housing market's prospects in the current economic climate. Justin Havre (pictured top), real estate advisor and team leader of Justin Havre & Associates of RE/MAX First, RE/MAX Canada's number-one team for closed transactions last year, told Canadian Mortgage Professional that the recent slowdown was a positive development for the market.
Read next: BMO: Strong policy actions required to address inflation
"It's fair to say that the Canadian housing market has been like a boiling pot of water on a stove for the last two years. It's way too hot and… needed to put a little bit of calmness in it," he said.
"With all the stimulus that… governments have injected into their economies in the last two years during the pandemic, it's bound to have an impact on the economy and on inflation. So, there's no surprise to me that the interest rates are going up."
Inflation has been the "elephant in the room" for well over a year, said Havre, with the Bank of Canada having resolutely stayed the course on keeping its benchmark rate low as the country navigated the COVID-19 pandemic.
Still, while rates are likely to rise substantially this year, he said predictions of a 1980s-style inflationary surge to the high teens were probably wide of the mark – and that higher rates could end up helping the market in the long run.
"I don't think we can really expect anything like that, but we should expect that there are going to be some higher interest rates, which will settle the real estate market down a bit… not a bad thing, because buyers are sometimes having to make their biggest life decision or their biggest purchase in a matter of minutes while they're inside a home," he said.
A more balanced market could mean that buyers have better selection and, crucially, more time to make a decision on a home that best fits their needs and wants, according to Havre.
Read next: Canada's housing market – what's next?
On the home price issue, a recent RBC Economics report indicated that a "shift" appeared to be taking place as price growth began to moderate, although it stopped short of predicting a similar crash to that forecast by Oxford.
"With the Bank of Canada continuing to hike rates quickly and aggressively, we may have already reached peak prices in Toronto (and will soon be showing signs of prices trending down in other markets)," the report's author Carrie Freestone noted.
A drop in prices outright in Toronto between March and April marked the first decline for over 13 years, RBC indicated, with Vancouver recording a 1% rise in composite benchmark prices – half the average pace of the previous six months.
As Canada emerges from the pandemic and rates continue their upward journey, Havre anticipated an increasingly stable home price environment, albeit one that would continue to see modest appreciation.
"I do foresee that the real estate market will stabilize more with activity [and] prices may fluctuate a little bit monthly, but year over year I think we'll continue to see price gains," he said. "Maybe not to the tune of 40% plus, but I do think there will be moderate price gains."