Big bank financial results have been revealed, and one former broker partner admits its revenue has been negatively impact by its exit from the broker channel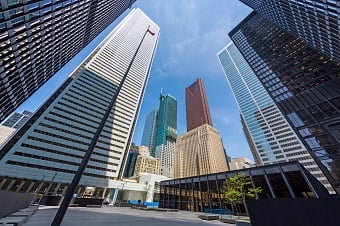 This is what brokers need to know about the mortgage performance of the big banks that don't operate in the broker channel.
RBC
Royal Bank
's outstanding residential mortgage loans accounted for $245.6 billion as at January 31, 2016 – up from $234.2 billion as at October 31, 2015.
The biggest of the big banks credits its residential mortgage portfolio with spurring its overall loan growth.
"Loans were up $68 billion or 15%, largely reflecting our acquisition of City National, continued volume growth in wholesale loans and residential mortgages mainly due to increased client activity, and an increase due to the impact of foreign exchange translation," RBC said in its Q1 financial report.
BMO
Mortgages were up 5% year-over-year. Its total residential mortgage portfolio is now $97.6 billion.
BMO's condo Mortgage portfolio is now $14.1B, with 51% of those loans insured.
CIBC
CIBC's residential mortgage portfolio was $101.8 billion as at January 31, 2016 – down from $103.9 billion as at October 31, 2015.
CIBC's revenue was up $107 million (5%) over the previous quarter.
However, the bank did admit some of its revenue was down due to its exit from the mortgage broker channel.
"Personal banking revenue was up $89 million, primarily due to volume growth, wider spreads, and higher fees. The same period last year included a gain arising from accounting adjustments on credit card-related balance sheet amounts, shown as an item of note," CIBC said in its Q1 financial report. "Other revenue was down $7 million, mainly due to lower revenue from our exited FirstLine mortgage broker business."
In terms of assets, CIBC said its "Residential mortgages were up by $3.7 billion, primarily due to growth in CIBC brand mortgages, partially offset by attrition in the exited FirstLine mortgage broker business."