Untrammelled money laundering via B.C.'s real estate is only fuelling the expansionist dreams of criminal empires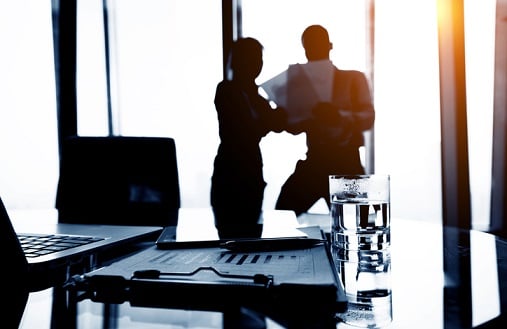 Over recent months, anti-laundering authorities have determined that vast sums of money are being smuggled into Canada by unscrupulous organizations using B.C.'s real estate, but a Queen's University law professor has argued that it paints only part of the picture of the real threat.
In a recent thought piece for The Globe and Mail, Arthur Cockfield noted that the prevalence of dirty money involving Chinese nationals is illustrative of "the struggles within an authoritarian state awash with cash, and how it dumps some of its problems on countries like Canada."
The chief threat is the fentanyl crisis, the overdose of which has been estimated by investigators to lead to the deaths around 4,000 Canadians a year.
"According to Canadian law enforcement, most of this fentanyl – including the deadly tainted version of the drug – is manufactured by and shipped from China-based factories through online sales to Canadian drug users and traffickers," Cockfield noted.
"To launder these illegal sales within British Columbia, organized crime linked to China cleaned up $1-billion in 2016 alone; they did so by buying Vancouver real estate. An additional $1.7-billion was laundered between 2013 and 2017 by pumping money into casino earnings."
The smuggled amount might actually be even higher than that, according to a report late last year by Denis Meunier of the C.D. Howe Institute. The study estimated that weaknesses in the current legal and regulatory regime are enabling Chinese criminal elements to launder $5 billion up to as much as $100 billion every year.
Read more: B.C. casinos used to launder around $1.7B in illicit funds
The timeframe of the increased volume of smuggled funds coincides with an observed capital flight from the mainland. Cockfield cited an investigation by The New York Times, which found that "US$1 trillion recently left China in an 18-month time period around 2015-16."
"Most of this money comes from wealthy Chinese individuals who secretly store away their legally earned money overseas. What began as a trickle 20 years ago has now become a tidal wave of capital outflows with stories of middle-class Chinese now opening bank accounts in Canada and the United States."
And this is certainly not limited to nouveau riche Chinese, as "money laundering is suspected to go all the way to the top of the power echelons of the Chinese Communist Party."
Cockfield stated that among the names cited in a 2014 report by the International Consortium for Investigative Journalists are "family members of the rulers of the CCP, including the tiny group of seven men within the Politburo Standing Committee who run China."
Canada should take heed of these multiple warning signs before it's too late, Cockfield concluded.
"Chinese money laundering paints a troublesome picture of a country where citizens often do not trust their government and where organized crime benefits from cleaning up illicit proceeds from a drug that is killing thousands of Canadians," Cockfield wrote.
"It is very much in keeping with the unflattering portrait that the CCP has now shown the world following [Huawei executive Meng Wanzhou's] arrest, which should remind Canadians of the true face of this rising power."