Foreign crime elements are estimated to be laundering as much as $100 billion per year through B.C. real estate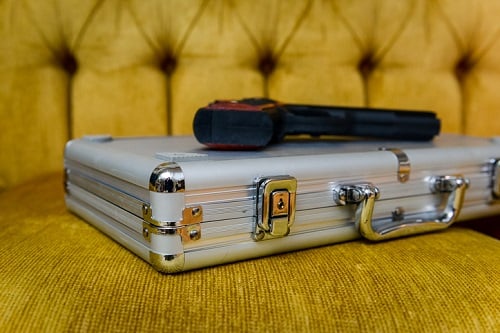 The B.C. government's bolstered inquiry into allegations that criminal foreigners are using the province's real estate in money laundering operations is adding a new candidate for investigation: private lenders.
Research by The Globe and Mail earlier this year found that corrupt private lenders are using Vancouver-area real estate to park laundered funds being used in the fentanyl trade.
"The important work done by Kathy Tomlinson at The Globe and Mail raised deeply troubling issues related to the use of builder's liens by individuals alleged to be involved in serious criminal activities. I have asked [RCMP and Correctional Service Canada former deputy commissioner Peter German] to take those reports and look specifically at this issue in detail," Attorney-General David Eby said late last week.
Official estimates have previously warned that foreign crime elements are laundering anywhere from $5 billion up to as much as $100 billion every year through B.C.'s property market.
An earlier report by the C.D. Howe Institute pointed at Canada's weak laws – which allow for hidden ownership of real estate and other assets – as the crucial element that has made the country susceptible to money laundering by foreign nationals.
Read more: B.C. real estate particularly vulnerable to money laundering – FINTRAC
Former FINTRAC deputy director and report author Denis Meunier specifically pointed at the ease in registering corporations – often used as facades by criminal organizations engaged in corruption, tax evasion, and drug trafficking – as a major vulnerability.
"[The average Canadian] must provide a government approved photo identification to obtain a bank account, library card or official documents such as a passport and driver's licence," Meunier wrote in the report, as quoted by Global News. "No such scrutiny is placed on the beneficial owners of corporations or parties to a trust."
The province's intensified crackdown certainly doesn't appear to be pulling any punches. Last week, Finance Minister Carole James activated a panel of experts which will conduct an in-depth examination at the phenomenon.
The investigation is scheduled to conclude by March 2019.
"Our goal is simple, as you've heard: Get dirty money out of our housing market," James said. "When the real estate market is vulnerable to illicit activity and unethical behavior, people, our communities and our economies suffer. This is something we have to tackle."