Fastest pace of growth was not in Vancouver, however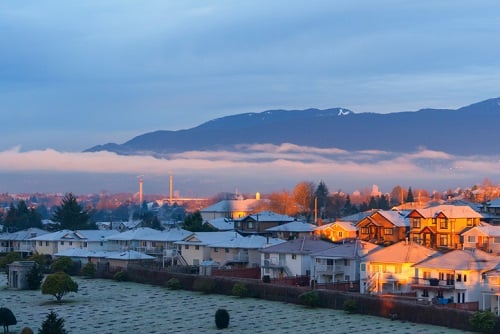 Using data from CREA, a Better Dwelling analysis found that three markets in British Columbia exhibited the fastest rate of home price growth nationwide in July.
Surprisingly, however, none of these leading markets were Vancouver.
Fraser Valley took the crown of the largest year-over-year price gains last month, with a 13.83% increase that put the average home price at $831,300. This also made the market the second priciest across Canada.
Not far behind was Vancouver Island, which saw a 13.75% rise (up to $489,800). Homes in Victoria showed the third fastest rate of annual price growth in July at 8.24% (up to $672,800).
Read more: Affordability not out of reach for small households in B.C.
Vancouver itself was only the fifth fastest nationwide at 6.68%, although still remaining the most expensive market nationwide with an average price of $1,087,500.
Toronto had the second most expensive homes in the country, selling for an average of $768,400 and falling by a miniscule 0.6% compared to July 2017.