Vancouver's prices in particular skewed this metric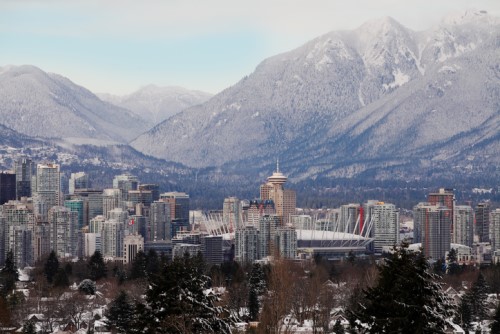 A new global price analysis by The Economist ranked Canada as the 3rd most overvalued country in the world in terms of housing values, trailing just behind New Zealand and Australia.
The U.K.-based publication's study measured the average housing price versus the median incomes of 22 major global markets, and found that Canadian real estate is valued 56% higher than it should be.
In particular, homes in Vancouver – the only Canadian city to appear in the overvaluation ranking – were priced 65% higher than they should be based on local incomes. The average housing price in the city increased by around 12.3% annually since 2011, and by 60.4% over a 5-year period.
Vancouver was ranked the 5th most overvalued metropolitan real estate market worldwide, coming just behind Hong Kong, Auckland, Paris, and Brussels.
Read more: Coalition of advocates calls on Trudeau to fulfill housing promises
Over the past few years, rising prices and increased inflows of foreign capital have established Vancouver's real estate segment as a vital component of B.C.'s economy.
However, a recent FINTRAC report warned that B.C. properties are especially vulnerable to money laundering. The study found that approximately 88% of real estate entities in the province have "significant" and "very significant" deficiencies in their anti-money laundering controls.
FINTRAC cited risk assessment, client identification, record keeping, and reporting policies and procedures as specific areas of weakness. The agency said that it has been keeping a close eye on money laundering via real estate, as widespread property speculation has been blamed for the ballooning of Vancouver housing prices.