Buyers encouraged to "seek a clear understanding of the risks associated with these emerging trends"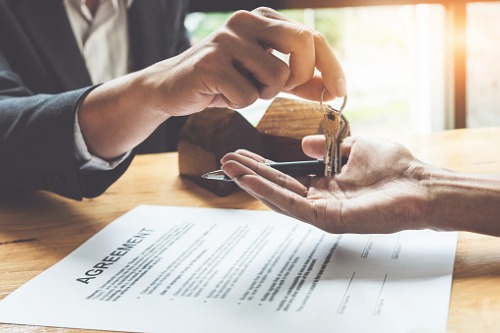 As British Columbia's already competitive housing market becomes even tighter, several industry bodies in the province have warned buyers against making unconditional offers on residential properties.
In a statement, the BC Real Estate Association (BCREA) said that BC's housing market "is currently experiencing a heightened level of activity, leading to increased competition and a trend of prospective purchasers submitting unconditional offers, at times without having financing secured."
Read more: A white-hot start for the BC housing market in 2021
"As a result of the current housing market conditions, consumers are facing challenging circumstances," said Darlene Hyde, chief executive officer of BCREA. "We understand the pressures both buyers and sellers are facing, and we encourage consumers to seek a clear understanding of the risks associated with these emerging trends by talking to your realtor and other professionals when advised."
Meanwhile, Samantha Gale, CEO of Canadian Mortgage Brokers Association – BC, warned that purchasers who enter into unconditional offers without sufficient committed financing to complete their purchase "risk losing their deposit and being sued for damages if they are unable to complete."
"Purchasers may experience challenges in obtaining financing in a rapidly escalating real estate market due to the property appraising lower than the contract price, not being able to secure property insurance or not qualifying for the necessary financing, which has become more onerous during COVID," said Gale. "We urge prospective purchasers to speak to a mortgage broker as soon as possible to obtain appropriate financing advice."
Additionally, Christina Bhalla, executive director, BC at the Association of the Appraisal Institute of Canada, said that an important element of "a healthy and balanced real estate market" is a systematic approach and commitment to reliable property valuations – which does not happen when an offer is unconditional.
"An unbiased opinion of value helps consumers make informed decisions when dealing with real property matters," said Bhalla. "Appraisals contain important information about the market and help to detect market manipulation, inflated prices, mortgage fraud, and other suspicious or abnormal activity. Wherever possible, a professional appraisal report should be used as a tool to help mitigate risk and to protect consumers and the economy."