The eagerly awaited statement was also accompanied by the release of the Bank's quarterly Monetary Policy Report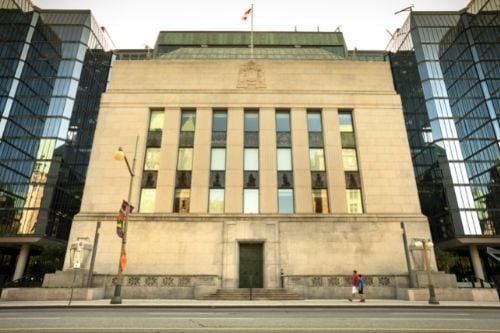 The Bank of Canada has announced in its July statement that it will hold its target for the overnight rate at the effective lower bound of 0.25%, staying the course on its projection that interest rates are likely to begin rising in the second half of 2022.
In a statement accompanied by the release of its quarterly Monetary Policy Report, the Bank rate remained steady at 0.5% with the deposit rate also left unchanged at 0.25%.
The Bank also announced a further tapering of its bond program, reducing its weekly purchases of government bonds to $2 billion – a decrease of one-third.
That emergency stimulus has been scaled back as a result of continuing optimism about Canada's recovery from the pandemic, with the Bank referring to its "increased confidence in the strength of the Canadian economic outlook."
In its statement, the Bank noted that while the global economy is recovering strongly from the COVID-19 pandemic, that recovery is still "highly uneven, and remains dependent on the course of the virus."
It also described the emergence of new variants as a growing concern "especially for regions where vaccinations rates remain low."
Housing market activity is expected to ease back from historical highs, while the pace of recovery in the labour market is predicted to vary between industries.
The Bank's Monetary Policy Report indicated that growth should rebound strongly as the economy reopens after COVID-19's third wave. Growth of around 6% is forecast this year, slowing to around 4.5% in 2022 and 3.25% in 2023.
Read next: The key questions on the Canadian housing market's current trajectory
The announcement on the overnight rate was as low-key as expected, with Canadian Imperial Bank of Commerce (CIBC) deputy chief economist Benjamin Tal having told Canadian Mortgage Professional in the days prior that he expected a "very muted" report.
The Bank had indicated in its April statement that rate increases could be set to come into play in late 2022, a revision of its previous forecast that those hikes would not occur until some point in 2023.
The next announcement on interest rates from the Bank will take place on September 08.