Bank is said to have already discussed RMBS opportunities with lenders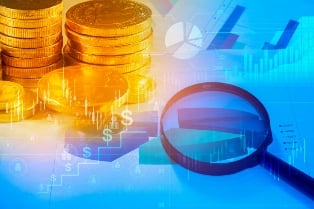 Bank of America Corp. is looking at packaging riskier Canadian mortgages into bonds, as rules designed to cool the housing market may spur demand for the securities.
The bank has met with Canadian lenders to assess their interest in supplying mortgages for the bonds, which would be backed by home loans that don't have government guarantees, according to a person familiar with the matter. It was also considering discussing the sale of the securities with U.S. investors, according to a government memo from June obtained through a records request.
Bank of America declined to comment through a spokeswoman.
The firm is the latest to consider selling these securities after the nation's regulators made it harder for consumers to qualify for government insurance on mortgages. The new rules, and others that followed, were meant to reduce demand in Canada's stretched housing market by making it harder for individuals to borrow. They also cut the government's risk.
The impact from the rule changes on home prices, mortgage-credit growth, consumer behavior, and mortgage funding may not appear until at least the second half of 2018, Sanjay Narine, an analyst at S&P Global Ratings, said in a recent study.
"The market is in a unique position and offers an opportunity for all participants to 'get it right' and preserve gains, maintain competition, and foster a private-label RMBS market that is a deep, liquid, and sustainable," Narine stated, as quoted in a Bloomberg report.
Read more: More and more mortgages being denied by big banks
Banks may be looking at this market, but for now it's tiny. There are two offerings outstanding: around $200 million of the securities from a 2014 sale by alternative lender MCAP Corp. and a small portion of the bonds backed by $2 billion of uninsured mortgages from Bank of Montreal issued last year.
Previous efforts to kick-start a market for bonds backed by uninsured home loans have stalled as investors remain concerned about over-valuation in Toronto and Vancouver's housing markets and record consumer debt levels. Royal Bank of Canada and National Bank of Canada sounded investor interest last year in two separate deals.
The transactions didn't go ahead after regulators said mortgage lender Home Capital Group Inc. failed to properly disclose possible loan-application fraud, leading to a liquidity crisis and emergency bailout by Warren Buffett's Berkshire Hathaway Inc.
The market for bonds backed by government insured home loans is much bigger. There are some $463 billion of the bonds known as National Housing Act securities. Bank of America Merrill Lynch has been selling them since 2005.

Related stories:
Mortgage bond market may get a boost from new Canadian rules
Canadian market to face test of might