Canadians' pandemic savings might not play as big a role in economic recovery as anticipated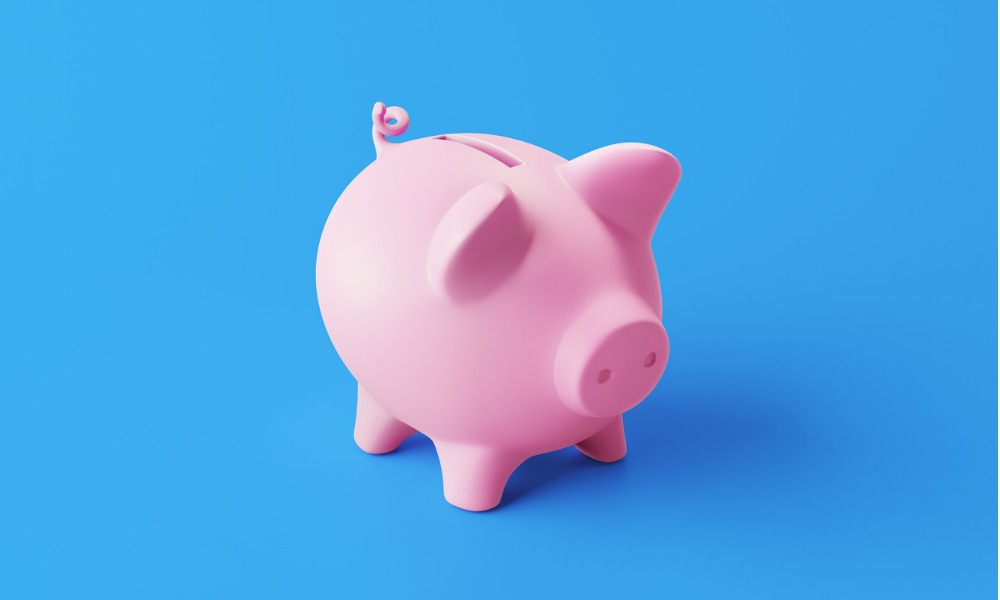 The hoard of savings that Canadians have built up over the course of the pandemic is being rapidly eaten up by mounting inflation levels, according to Royce Mendes, managing director and head of macro strategy at Desjardins.
"In today's world, after all of this inflation, you need to adjust those numbers for the purchasing power in terms of inflation. Inflation has eroded or offset the purchasing power of that excess saving," Mendes told BNN Bloomberg.
The savings trove, estimated by CIBC Capital Markets to be in the order of roughly $170 billion, was widely anticipated by analysts as a major driver of post-pandemic economic vitality. However, signs that this resurgence might not come to pass have been apparent as early as last year.
Statistics Canada reported that the household savings rate noticeably declined over the second half of 2021, falling from 9% in Q3 2021 to 6.4% during the fourth quarter. This was accompanied by a 1.3% increase in household consumption and a 1.3% decline in average household disposable income.
"With less disposable income and higher consumption expenditures, households were left with smaller net savings," StatCan said in March.
Read more: BMO: Strong policy actions required to address inflation
Mendes predicted that inflation will continue rising until it reaches the 6%-7% range this summer, essentially nullifying any economic impact that these savings would've had.
"So there is not $100 billion or $300 billion of extra purchasing power. There's a fraction of that because of the extra inflation," Mendes said.
"I still think that there's some cushion in the bank accounts of Canadians to weather the storm are likely the rest of this year in terms of cushioning Canadian household finances against higher interest rates or higher inflation, but I think 2023 becomes a much more precarious situation for the Bank of Canada to navigate."