Can a company preparing its IPO really afford to make any significant changes to its business model?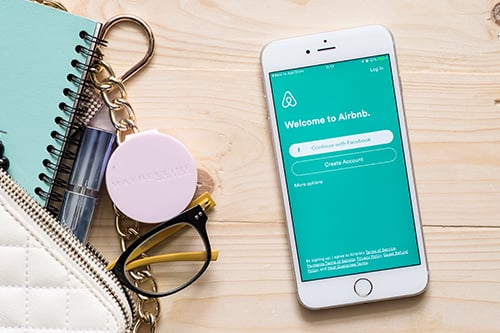 When COVID-19 paralyzed the Canadian economy in April and May, it took the tourism industry down like a drugged rhino. With flights grounded from one side of the planet to the other, the country's Airbnb investors lost the only method of making their properties cash flow.
Now, with Airbnb having already lost $1 billion since the beginning of the coronavirus pandemic, the company's CEO is, like thousands of investors who saw in the platform an endless supply of above-market rents, having to rethink Airbnb's relationship to real estate.
In a recent feature published on The Times, Brian Chesky largely admitted that the criticism levelled at the company for depleting housing supply, driving up rents and encouraging over-tourism has been valid.
"We grew so fast, we made mistakes," Chesky told the Times. "We drifted. We really need to think through our impact on cities and communities." He went on to say that "Airbnb needs to change. We need to go back to basics — to what really made us successful in the first place."
"I'm not meant to do real estate," he continued.
Chesky's admission, coming as it doesat the most desperate time in the company's history, is hardly surprising. Tech giants such as Facebook and Twitter issued similar pledges to "do better" while under increased scrutiny (and pressure from investors). Most are aware of how those pledges have turned out.
"When you build something and hundreds of millions of people use it, you can't just assume that all the things that happen on your platform are good," Chesky said. "If you don't create guardrails, good and bad things are going to happen."
According to the profile, the first item on Airbnb's change agenda is to "accelerate efforts to tackle the effect Airbnb can have on local property markets," although a similar vow was made, and left hanging in the ether, in 2018.
For renters, Airbnb is nothing short of a plague rotting out major cities' long-term rental supply. Instead of providing rooms for travellers in a host's home, something most local laws now dictate, analysts estimate that more than 60 percent of hosts have two or more listings. According to advocacy group Fairbnb, there were 7,300 entire-home Airbnb listings in Toronto in February, each one of them a potential long-term rental.
For investors, however, Airbnb provides one of the few methods for turning a high-priced property into a cash flow generator. Any changes to the platform that reduce its profitability for investors could see their monthly incomes, which many rely on to cover their mortgages, plummet.
Chesky, however, was short on details in the Times piece. He suggested "prioritizing small-scale, everyday hosts over larger commercial operators," but said owners of multiple properties will have their listings left alone. He pledged to provide more data to cities so they can better regulate Airbnb locally and said the company will be signing more agreements with city councils that limit the number of nights a host can rent a property each year.
When asked if Airbnb would comply if a city asked the company to decrease the number of Airbnb's running locally, Chesky pointed to the company's removal of an "enormous" number of properties in San Francisco and Japan.
"We have to partner with cities and be honest about the impact we're having," he said. "I want to make sure we find a balance between what works for the city, for people who depend on Airbnb for income, and for customers."
Fairbnb's Thorben Wieditz isn't buying it.
"I don't believe it for a second," he says."What Chesky says and what he does has never aligned very well. If he actually wanted to achieve this 'reset', it would require shrinkage," something unlikely as the company prepares to file its IPO paperwork with the Securities and Exchange Commission in the U.S.
"Future shareholders are not interested in building connections, they are interested in making profit," Wieditz continues. "The vast majority of Airbnb's profit comes from the kind of listings that have undermined local housing markets and disrupted communities for years on end – high-volume, multi-listing hosts of entire homes who have turned housing stock into ghost hotel inventory."
A true reset, according to Wieditz, would require Airbnb voluntarily removing its ghost hotel operators from the platform, whose listings are illegal in most of the cities that have regulated Airbnb.
"If Fairbnb can identify non-compliant, illegal listings, so can Airbnb. It wouldn't take longer than five minutes for them to run an algorithm that produces all the listings that are illegal and that don't correspond to the company's home-sharing ideal," he says.
But mass de-listings are unlikely to occur, especially in Toronto, where Wiedetz says 74 percent of Airbnb's estimated yearly revenue came from real estate investors who ran multi-listings of entire homes, a number similar to that found in other major urban centres, both in Canada and worldwide.
"Airbnb cannot fix this and 'reset' and plan on going public at the same time. The IPO is dependent on these listings, as is Airbnb," he says.
When faced with the choice between short-term profitability and offering people stable, long-term housing, Airbnb hosts have consistently chosen the latter. Wiedetz doesn't expect anything different from the company's CEO.
"The future is entirely uncertain for the travel industry, and Chesky is trying to save what he can to pay out early investors, long-term staff with stock options and of course, himself," he says.
"In other words, we don't expect much."