Highlights include an improved view of real estate as a long term investment and a doubling of desire to enter the market from non-homeowners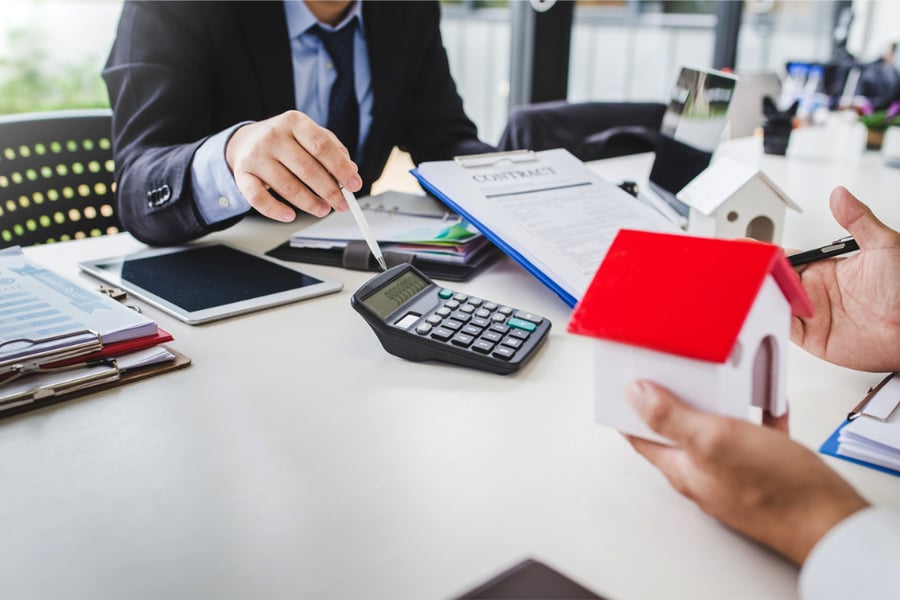 Yesterday, Mortgage Professionals Canada (MPC) released Rapidly Evolving Expectations in the Housing Market,a new report based on a survey of Canadian consumers. MPC found significantly improved sentiment among consumers, as well as other broad, positive trends taking place in the housing market.
The report, authored by MPC chief economist Will Dunning, points to broad improvements in homebuying during Q3 of 2020 after a significant drop in Q2. It also highlights increasing confidence among prospective homebuyers that they will purchase a home in the next year. Among non-homeowners, the expectation of buying in the next year has doubled, from 7 per cent at the end of 2019 to 14 per cent now. Sherry Cooper, chief economist at Dominion Lending Centres, says this is driven by low rates and a fundamental shift in how people view where and how they live.
"People have been housebound for quite some time, and as a result they've reassessed how important where they live is to them," Cooper says. "Those that are dissatisfied are taking action to move into something bigger because they see themselves working from home indefinitely. People are moving to more remote locations where they can get more for their money."
This shift in demand, Cooper says, is reflected in localized data from Vancouver and Toronto which she described as "very strong." She says there has also been strong activity in cottage country as homebuyers reassess their vacation plans and what's possible in a work from home reality.
Survey numbers back up Cooper's assessment. Among owners, 38 per cent said they want to buy because their current home is "no longer suitable." For the largest group of renters (28 per cent), the biggest demand driver was wanting "to live in a nicer home." Low mortgage rates, conversely, were the top demand driver for 10 per cent of owners and 12 per cent of renters.
The MPC asked homeowners to rate how much they regret taking on their mortgage. The average score out of 10 among respondents has gone down from 3.81 at the end of December to 3.54 now. Cooper says this is likely a confluence of low rates, secured consolidations, and the continued viability of homes as an investment vehicle. She says that continued price appreciation, though lower than pre-COVD levels, is keeping homebuyers happy. As well, volatility on the stock market and low bond yields make the investment case for real estate that much stronger.
The report also highlighted income impacts of the pandemic, showing that more than half of survey respondents have not had their incomes or employment affected during this time.
While 17 per cent of owners and 43 per cent of renters had to delay a purchase, 21 per cent of renters have changed their plans to purchase sooner than expected. 76 per cent of owners and 37 per cent of renters say their purchasing plans weren't impacted by COVID-19.
"The greatest economic effects of COVID-19 have been experienced by young age groups and people in lower wage occupations," Paul Taylor, president and CEO of MPC said."In consequence, the housing market impacts will likely be greater in the rental sector than for homeownership."
Cooper says that those younger people fortunate enough not to have had their incomes impacted are also entering the market, buying into more affordable properties outside of major metro areas because a commute to work is no longer as much of an issue.
The report points to increased confidence that now is a good time to buy a home or condo. At the end of 2019 on a 1-10 scale, 1 being an awful time and 10 being a great time, respondents averaged 5.82. In the most recent survey, that number has gone up to 6.05, pointing to a more positive sentiment about the market something that Cooper says is an opportunity for brokers and a sign of better times for the entire market.
"It's been a difficult time with so much uncertainty, but now brokers can feel that the outlook is positive," she says. "I would encourage brokers to reconnect with former clients because they may well discover that people are looking to make a change. It bodes well for business to continue to be an important advisor to people, even if they haven't immediately suggested that they're looking for a new mortgage."