This trend will be mainly driven by economic contraction, higher unemployment, and lower incomes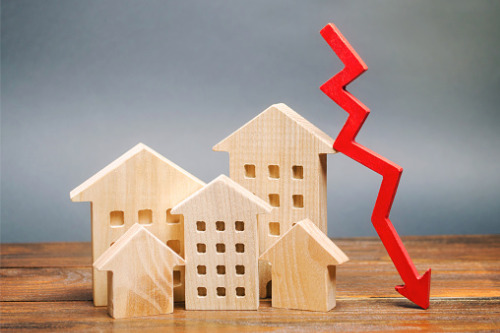 Canadian home prices will fall by 7% in early 2021 before steadily recovering through the rest of the year, according to a new forecast by Moody's Analytics.
Single-family home prices will likely drop 6.7%, while condo values might see a 6.5% decline. This will be largely driven by the economic contraction brought about by the COVID-19 pandemic, especially the resulting higher unemployment and lower incomes.
"Growth will regain momentum in the second half of 2021 as positive vaccine developments boost confidence and lockdown restrictions ease," the report said. "Overall, Moody's Analytics expects that housing prices will start meaningfully recovering in early 2022."
However, the impact will be far from evenly distributed.
"House price appreciation remains regionally asymmetric and will likely stay that way," Moody's said. "House price dynamics have not changed much over the past six months. Montreal and Ottawa still show steady appreciation, while Calgary and Edmonton have been pulling down."
Especially apparent will be the severe effects on the Prairie provinces.
"Provinces dependent on the energy sector – notably Alberta and Saskatchewan – were already dealing with soft market conditions," Moody's said. "New single-family homes show dangerous signs of excess supply in Calgary and Edmonton. The share of first mortgages in arrears is also much higher for the Prairies than for Canada while housing starts are almost one-third below their year-ago levels, mainly due to elevated inventories of unsold new units in Alberta."
The largest markets will continue to be the decisive factors in Canadian home prices, the report said.
"The national composite house price index is heavily influenced by sales in Toronto and Vancouver – two of Canada's most active and expensive housing markets. The indexes for Toronto and Vancouver recorded the largest 10-year price appreciation despite their policy-induced slowdown in 2017-2018 and have been gaining traction since mid-2019," Moody's said.