CEO believes borrowers should prepare for the worst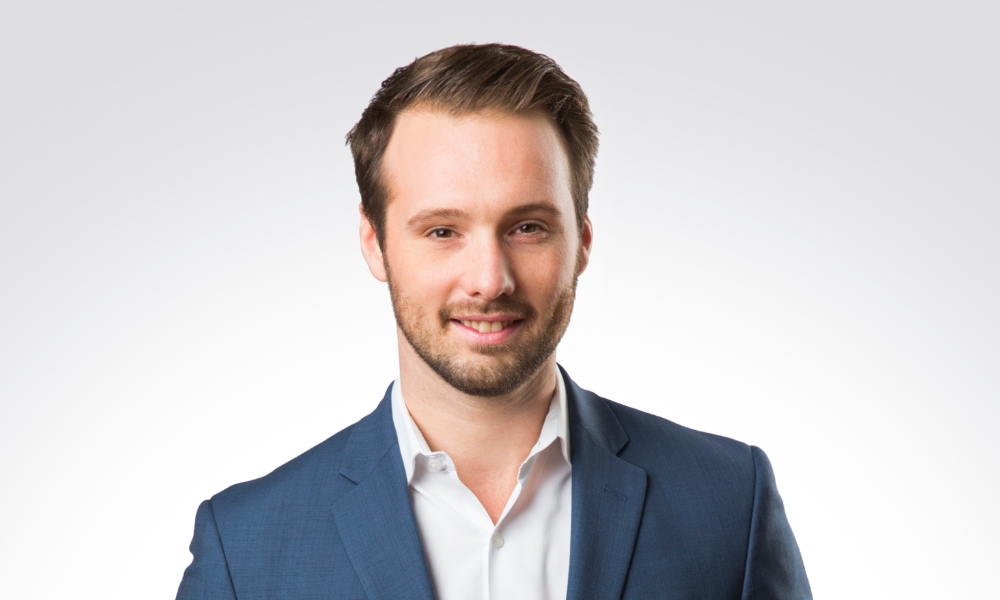 The Bank of Canada may have decided against a rate increase in its September announcement, but Canadian homeowners and buyers shouldn't assume the central bank has reached an endpoint on its rate-hiking path.
That's according to Ratehub.ca co-CEO and CanWise president James Laird (pictured), who told Canadian Mortgage Professional that the Bank's language in last week's announcement suggests borrowers can't afford to be complacent about the future of interest rates.
While the central bank kept its policy rate unchanged on September 6, it also reiterated its commitment to restoring inflation to its 2% target, emphasizing it was willing to hike again if economic indicators don't play out as expected.
"I think we're into a pattern of them assessing if everything is going in the right direction, and [whether] inflation is going to ease in the coming months and into next year," Laird said. "If it does, they won't raise rates further, but if they get some surprise piece of data – consumer spending, economic growth, an uptick in inflation – they quite clearly say they're going to get back to the 2% target, whatever that takes.
"I think it's prudent for Canadians to still, if possible, have some slack in the budget and definitely don't think it's for sure over. It might be – but it's not for sure, so we still need to be prepared if they do surprise us and raise rates further in the coming months."
In his speech before the @CalgaryChamber, Governor Tiff Macklem digs into the progress that's been made in getting inflation back to target, and cautions that we're not there yet.

Find out what's going on in the economy by reading the speech: https://t.co/amWjxBIhsN#cdnecon pic.twitter.com/mvmpVLE94c

— Bank of Canada (@bankofcanada) September 7, 2023
Could the housing market heat up in the closing months of the year?
The Bank's first pause on rate hikes earlier this year laid part of the groundwork for an unexpectedly strong housing market in the spring and early summer, helping convince central bank policymakers that additional increases were required in June and July to cool the economy further.
The coming months will reveal whether a repeat of that "surprisingly robust" real estate market could be in the cards, Laird said, although there's also the prospect of potential homebuyers remaining on the sidelines because interest rates remain prohibitively high for many.
The Bank's September decision kept the policy rate rooted at 5.0%, although that level remains its highest for more than 22 years and sits a full 475 basis points above the rock-bottom low rates of the COVID-19 pandemic.
The pause on rate hikes comes at an intriguing time, with the market entering a period in which it typically heats up at the end of the summer and beginning of fall.
"The timing's really interesting, just in that it's September – we're back to school, and this is when people might be coming off the sidelines," Laird explained. "August is always a slow month for real estate. So now we have a hold at a natural time when some people enter the housing market, some listings come out. So I'm just fascinated to watch what this looks like."
Bank of Canada decision marks some relief for many homeowners
The fact that rates didn't increase again last week was a "small win" for variable-rate holders or those with home equity lines of credit (HELOCs), Laird said, many of whom have seen their budgets take a hammering from rate hikes over the past 18 months.
"I'm sure they'll take it better than a hike," he said. "They're not out of the woods yet, but it's better than the last two announcements. I think stressed-out homeowners will be feeling a little better right now, but still stressed about the future since the Bank quite clearly states that more rate hikes are possible."
For fixed-rate borrowers whose mortgage isn't due for renewal for a while, meanwhile, hopes have risen that rates will plateau and possibly fall before their renewal comes up.
"Anyone in the middle of a fixed rate will feel decent about this announcement, and if you're shopping for a home in the fall, fixed rates should be stable coming out of the announcement," Laird said. "Bond yields are pretty stable, since it didn't really surprise anybody. So rates will neither go up nor down from a fixed-rate perspective based on this announcement."
Make sure to get all the latest news to your inbox on Canada's mortgage and housing markets by signing up for our free daily newsletter here.